Bodies of three kidnapped Israeli teens found in West Bank
LAST UPDATED: 06/30/2014 20:33
Israel: Fears that Bodies of Three Kidnapped Teenage Settlers Found near Hebron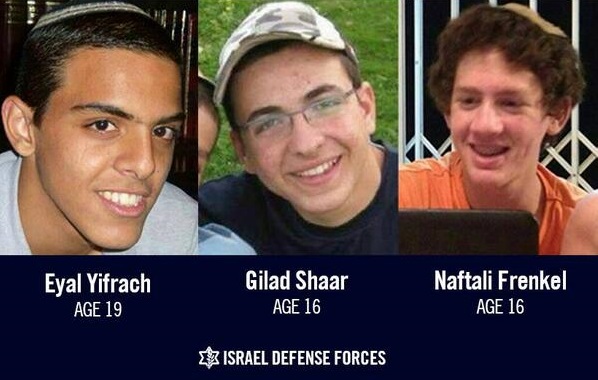 There are growing fears that the Israeli army has found the dead bodies of the three kidnapped Jewish settlers who went missing in the occupied West Bank.
Sources from Al Jazeera and Abc said that the bodies were found near Hebron, the city where two suspects in the case – Marwan Qawasmeh and Amer Abu Aisha – lived.
[…}
Israeli officials have convened an emergency security cabinet meeting at 9.30 pm local time, amid new details in the ongoing search for the three teens with a statement from Israeli Prime Minister Benjamin Netanyahu expected afterwards.
Israeli Defence Forces (IDF) sent in troops in the Hebron area and set up roadblocks around the city, following the new developments in the investigation.