The man is a complete disaster.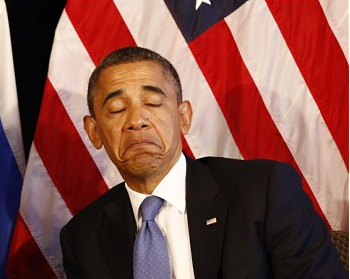 This is what happens when you have  juvenile radical ideologues running government.
Iraq's Tikrit falls to militants: police
Tikrit (Iraq) (AFP) – Militants took control of the Iraqi city of Tikrit and freed hundreds of prisoners on Wednesday, police said, the second provincial capital to fall in two days.
"All of Tikrit is in the hands of the militants," a police colonel said of the Salaheddin provincial capital, which lies roughly half way between Baghdad and Iraq's second city Mosul which fell on Tuesday.
A police brigadier general said that the militants attacked from the north, west and south of the city, and that they were from powerful jihadist group the Islamic State of Iraq and the Levant (ISIL).
A police major said the militants had freed some 300 inmates from a prison in the city.
ISIL is spearheading a spectacular offensive that began late on Monday and has since overrun all of Nineveh province and its capital Mosul as well as parts of Kirkuk to its southeast and Salaheddin to its south.