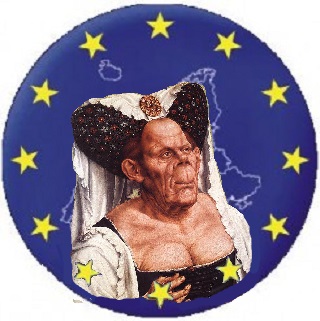 Expert: Dutch Government Spends 5 Billion Euros Too Much on Computer Projects
Lauran Matthijsen is a former computer specialist at the Ministry of Agriculture. He appeared before a temporary commission on behalf of Parliament, which investigates the many problems with computers in government bodies. Matthijsen said that every year 5 billion Euros could be saved if the authorities were working properly. 1.3 billion Euros derive from failed projects.
The remainder results from computer projects which have been realized in a far too complicated way, which results in increased management and maintenance costs. According to him, projects are being defined in a way that allows suppliers to make huge profits. He mentioned one system which cost 108 million Euros and could have been done for 4 million Euros. Matthijsen has mentioned the problems often, but no one ever wanted to listen to him.
BNFTN via spitsnieuws.nl
Quack regional trains: how we got there
THE WORLD |  |By Jacque Philippe
It is a story "incredible" to resume the terms of Frédéric Cuvillier, the Secretary of State for Transport . In 2009, regional councils with SNCF launched a comprehensive plan to renew their fleet of trains. Three years later, this is the cold shower. While prototypes are being tested, elected officials were surprised to learnthat the new material can not enter in some stations, reveals in its issue of May 21,Le Canard chained . Worse, in some areas, two trains have been difficult to cross …
Larger than 20 cm – a standard international making it more comfortable these trains – new TER Regiolis developed by Alstom , Regio 2N, designed by Bombardier, have complied with the specifications given by the SNCF. However, it was not in possession of the exact dimensions of all French docks.