Courtesy of Vlad, here is your daily laugh: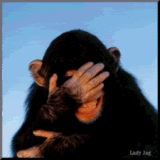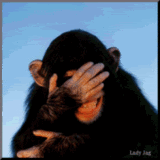 PC crowd in a pickle, which side to back, Muslims or the homosexual community.
Inspectors kicked out of Islamic faith school after pupils quizzed on homosexuality
The head of an Islamic faith school says he will challenge an Ofsted report written by inspectors who asked nine-year-old students to define homosexuality.
Enraged parents at Olive Tree Primary School, Bury Park Road, threatened to take their children out of the independent school on Thursday after the Ofsted representatives admitted to questioning a group of nine and ten-year-old pupils on their understanding of homosexuality and gay marriage.
The schools watchdog has said that the session was designed to gauge tolerance at the school and its pupils, though parents have said that the incident "unduly sexualised" their children.
Islam forbids homosexuality and Olive Tree does not teach sexual education.
After being confronted during a planned meeting with parents on Thursday, inspectors agreed to leave the school and say they have information to complete a report– despite completing just two of the four days they were to spend there.
Headteacher Abdul Qadeer Baksh told Luton News that he would reject and challenge the report, given the short stay of inspectors.
He said: "I told them that they had more than a day and a half still to complete with plenty left to see at the school but they told me they had enough.
"The report will not be accurate, I asked them to come back another time but they will not.
"It will be half-baked and I will challenge it. I will not accept it."