But he's absolutely right, that's why the cultural/ruling self anointed "elite" hate him.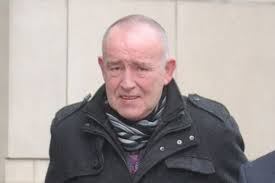 "A new word has arisen in Brainwashed Britain – 'Islamaphobia'. This is called an unnatural fear of Islam.

"I do not know about unnatural but I would say that anyone who does not fear Islam is a fool. No, Islam is a religion and the Catholic Church with the Lord on her side is the only countermeasure. But Catholics must know their Faith and they must be ready to die for it."

He also wrote in another post: "The real threat now comes from Militant Islam who persecute the Church and martyr Christians in a way that reminds us of the early Church."

The Guardian has criticised these posts as 'Islamophobic', comparing Kearney's comments to those of another UKIP candidate, Heino Vockrodt, who described Islam as a "totalitarian ideology" which is "against everything modern Britain stands for." The paper yesterday criticised Vockrodt for claiming that "Muslims are grooming children to be sex slaves under the eyes of the authorities, the council does nothing".
UKIP CANDIDATE: CATHOLICS MUST BE READY TO DIE FOR THEIR FAITH
A UKIP candidate has drawn the ire of theGuardian after writing a series of blog posts criticising Islam and calling on Catholics to"know their faith" and "be ready to die for it". John Kearney, who is standing for the party in Basingstoke, was author of the blog Catholic Rights before deciding to shut it down earlier this year to fight his election campaign.
but I would say that anyone who does not fear Islam is a fool. No, Islam is a religion and the Catholic Church with the Lord on her side is the only countermeasure. But Catholics must know their Faith and they must be ready to die for it."