US government personnel were attacked and they did nothing to save them.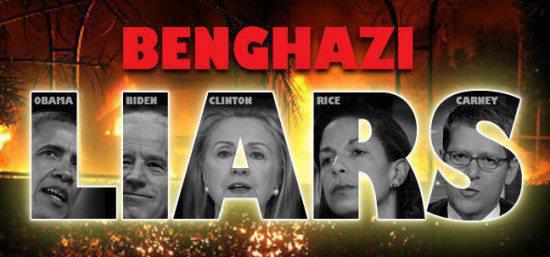 This should be the undoing of this president, but when his opposition is headed by weak-in-the-knees 'leadership', I just don't see this scandal (in a long line of scandals) hurting him, whatsoever. It all depends upon whether grass roots can force GOP house leadership to act.
WH BLAMES 'POLITICIZATION' FOR BENGHAZI… JUST LIKE EVERY OTHER SCANDAL
On Wednesday, White House Press Secretary Jay Carney spun wildly to avoid the evidence that the White House had manipulated the talking points of then-UN Ambassador Susan Rice regarding the Benghazi attacks of September 11, 2012.
That evidence showed that the White House told Rice that her goal on the Sunday shows would be "to underscore that these protests are rooted in an Internet video, not a broader failure of policy." In other words, tell the public to blame YouTube, not our feckless and cowardly foreign policy, for the dead Americans prior to the 2012 election.
Carney attempted to state that the email itself wasn't about Benghazi – it was about Middle East protests in general. That claim doesn't hold water, given that the email was released in response to a request from Judicial Watch for documents related to Benghazi and the fact that Rice explicitly connected the YouTube videos to Benghazi.