In Finland, he was allowed to preach it in person.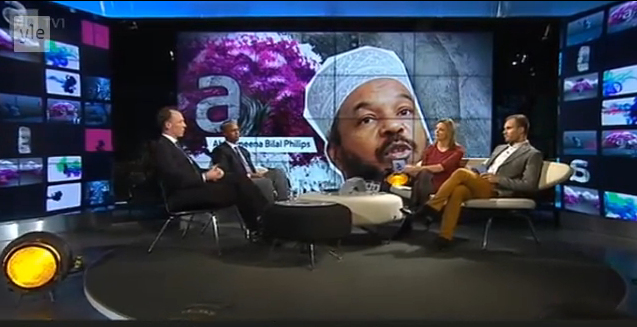 Update: Police accuse man over Islamic book after Prague mosque raid
Unnamed 55-year-old faces up to 10 years in prison over translation of controversial book
Prague, April 26 (ČTK) — The Czech police have accused the editor of a book on Islam of promoting a movement suppressing human rights and freedoms after a raid in two Prague centers of the Islamic Foundation on Friday, Pavel Hanták, spokesman for the police unit fighting organized crime (ÚOOZ), told ČTK today.
The suspect is a 55-year-old man who has Czech citizenship. He had the controversial book translated to Czech and he provided for its publishing and distribution.
The man may end up in prison for up to 10 years.
Within the raid, about 20 people were questioned and several of them may be expelled from the country.
Hanták said the police decided not to release the name of the book because they do not want to advertise it in this way.
The book allegedly spreads racism, anti-Semitism, xenophobia and violence against "inferior" races, he said.
The police stayed in the premises of the Islamic Foundation from Friday to Saturday morning. On Friday, they interfered in a mosque on the city's outskirts and in the office and prayer room in the city center.
Hanák dismissed the information of some media that weapons and explosives were revealed in the Islamic Foundation.
The police may have interfered in the mosques over the book called The Fundamentals of Tawheed by Abu Ameenah Bilal Philips.
Former Muslim Lukáš Lhoťan told ČTK on Friday that he has recently filed a complaint over the book. He said it contains extreme Muslim opinions and that it was published by the Center of Muslim Communities in the Czech Republic together with the Islamic Foundation.
Read more:  H/T: Fjordman
UPDATE: Vlad has vid: