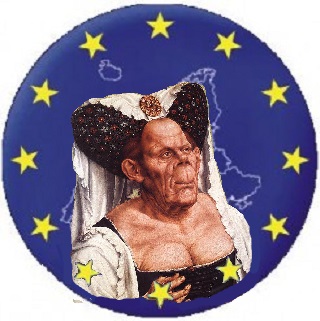 Book lists 16,000 Nazi collaborator suspects

Rally of Nasjonal Samling, Norway's Nazi party, during World War II
Published: 13 Mar 2014 15:19 GMT+01:00
A maverick Norwegian publisher has launched a new book containing the full list of the 16,000 Norwegians suspected of collaborating with the country's Nazi occupiers during World War Two.
Vega Forlag announced plans to publish "List Nr. 1", which was compiled after Norway was liberated from names collected by the Norwegian Resistance.
"List Nr. 1 is not a complete list of persons suspected or convicted of treason, it was an intelligence tool used by the country's new police authorities in a most dramatic and difficult situation," the publisher said in a press release on Thursday. "This book provides a unique picture of a Norway divided in two and a situation where it was vital to distinguish friend from foe."
Bjørn Westlie, whose book 'My Father's War', describes his father's career as a soldier for Nazi Germany, attacked the move as irresponsible, pointing out that resistance fighters had often submitted names based purely on hearsay and rumour.
"It could turn out that the suspicion is unfounded. That imprint has deleted some names on the list who they believe are innocent," he said. "But I ask, 'with what expertise do they do this?'" Westlie told Norway's VG newspaper.
The list, which was distributed around the country by Norwegian police in 1945, has long been in the National Archives, where it has been drawn on by historians and antiquarian, but it has never been made available to the broader public.
Sonera linked to Uzbek bribery probe
One of Finland's largest telecom operators has been indirectly tied to a money laundering investigation into the flamboyant daughter of Uzbekistan's president.
Sonera is part of the TeliaSonera conglomerate, which is majority owned by the Swedish and Finnish states. On Wednesday the company announced that two of its Dutch holding companies were being investigated for links to bribery and money laundering in Uzbekistan, where they have operations.
TeliaSonera said that Dutch authorities carried out searches at the companies' premises on Tuesday to obtain access to documents, and that it "is cooperating fully with the Dutch authorities".
Switzerland's attorney general said the probe was related to the country's telecommunications market, focusing on the flamboyant figure of Gulnara Karimova, eldest daughter of the Central Asian state's 75-year-old autocratic leader Islam Karimov.
Karimova, 41, who describes herself on her website as a "poet, mezzo soprano, designer and exotic Uzbekistan beauty," had diplomatic immunity as Uzbekistan's permanent representative to the United Nations in Geneva.
Swedish prosecutors also have been looking into the link to the Uzbek telecommunications market. Swiss newspaper Le Temps reports that Swiss authorities have seized 500 million Swiss francs linked to TeliaSonera.
TeliaSonera CEO stepped down amid allegations
Last year, Swedish media reported suspicions that TeliaSonera might have been involved in bribery and money laundering since signing a 2.3 billion kronor deal with Uzbek firm Takilant, which had ties to Karimova.