Though shalt not tweet offensively.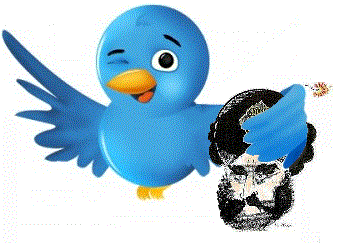 NOTE: In Islam/Islamic countries, truth is never a defence, insults are enough to warrant punishment. That includes Finland and an increasingly worrisome amount of Western states.
Saudi jails anti-regime tweeter for 10 years
World | Agence France-Presse | Updated: March 11, 2014 18:35 IST
Riyadh, Saudi Arabia:  A Saudi court has jailed a tweeter for 10 years after convicting him of insulting the kingdom's political and religious leaders and urging anti-regime protests, official SPA news agency reported.
The Riyadh court also sentenced another defendant to eight years in jail after finding him guilty of taking part in protests and publishing anti-regime posts online, SPA said in a report late Monday.
SPA did not identify the defendants who it said have 30 days to file their appeals.
The tweeter was also banned from travel and handed a 100,000 riyal ($27,000) fine, the report said.
The defendant, accused of "adopting extremist ideology", had contacted "so-called reformers", urged anti-regime protests, and took part in a demonstration which he filmed and published on social networks, said SPA.
The second defendant was convicted of trying to assist a Shiite protester wounded during clashes with police in the flashpoint village of Awamiya in the Shiite-populated Qatif district.