We need protests, too bad some of them are headed by the likes of Maryam Namazie.
I met her, Maryam Namazia (wearing the Iranian flag), in Stockholm back in 2008, who was a panel guest at Lars Vilks' screening of his photos and videos at A Day For Freedom of Speech. She's a full blown commie. I'm glad we weren't exposed to her "full monty" at the time, and I could have done without her anti-Israel statements as well.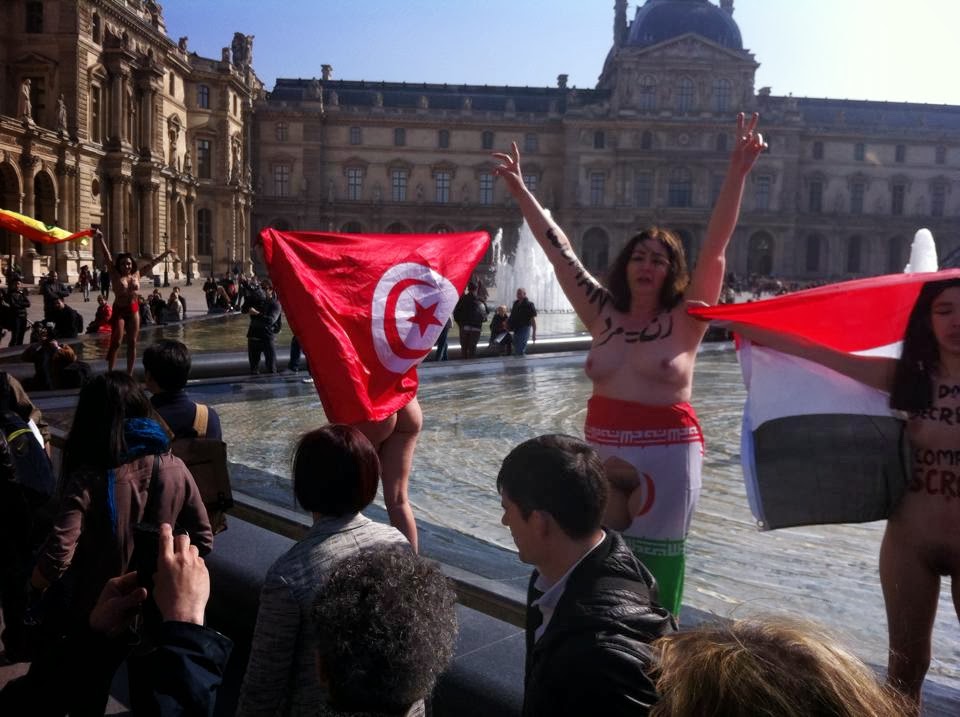 Arab, Iranian women protest naked in Paris
Posted by Waleed Al-Husseini on Saturday, March 8, 2014
A number of Arab and Iranian women staged an unusual protest in the Louvre Art Museum's Square to call for equality and secularism on the occasion of the International Women's Day.
Tunisian activist Amina sboui, Egyptian Alia al-Mahdi Iranian Maryam Namazia and five other Arab and Iranian women demonstrated fully naked and called, in French, for freedom, equality and secularism.
More here H/T: Stefan Metzeler