Crackdown looming? 
12 hours ago 
My Turkish friend: Hundreds of thousands of people in Turkey are right now marching against the islamist Prime Minister Erdogan.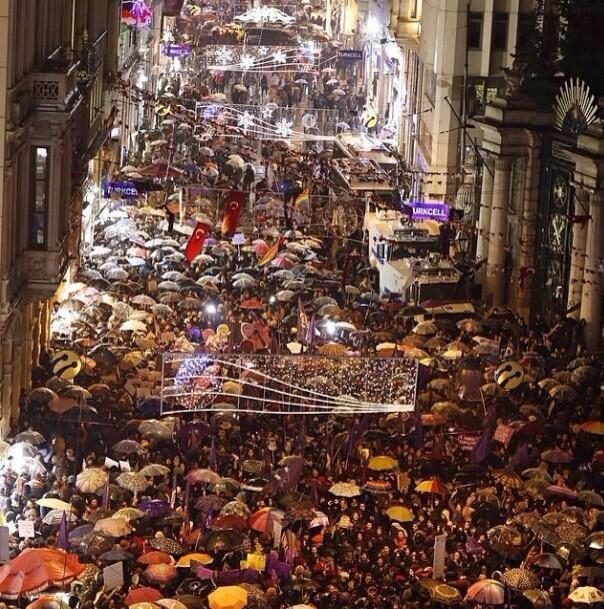 Police close Gezi Park during Women's Day demonstrations in Istanbul
Ayşegül USTA – Fırat ALKAÇISTANBUL
 Police used violence to disperse a group of women from the entrance to Gezi Park during Women's Day demonstrations in Istanbul on March 8. AFP photo
Police prevented a group of women from demonstrating to mark International Women's Day at the entrance of Gezi Park in Istanbul's Taksim Square on March 8.
Around 50 members of an association against the murder of women gathered on the steps entering Gezi Park facing Taksim Square, carrying banners denouncing domestic violence.
Riot police officers used their shields to disperse the women from the park, before temporarily closing it to the public, daily Hürriyet reported.
A police officer in plainclothes approached the spokeswoman of the group while she was peacefully reading a statement and shouted: "You are not allowed to stage a demonstration here. Get out!" footage showed.