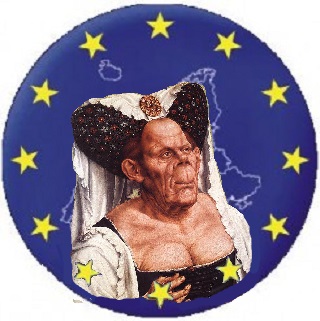 Rust found on Vattenfall nuclear waste barrels
The Vattenfall nuclear power plant in Brunsbüttel. File photo: AP/TT
Published: 24 Feb 2014 13:56 GMT+01:00
A new nuclear waste inspection has revealed rust on every fourth barrel containing radioactive material at one of Swedish energy giant Vattenfall's nuclear power plants in Germany.
While a quarter of the barrels showed some signs of rust, the inspection also revealed that several were severely affected by corrosion.
Inspectors already discovered a rusted nuclear waste barrel in 2011 at the Brunsbüttel nuclear power plant near Hamburg, yet observers noted that the latest review showed more extensive and potentially dangerous hazards. After thorough investigation of the store rooms, 18 of the 70 barrels were found to affected by corrosion.
Robert Habeck, environment minister for the Greens in the German state of Schleswig-Holstein, said he was surprised by the extent of the latest find.
"I suspected that it wasn't an isolated case, but to find that 25 percent have been affected, however, that is a very large number," he said.
Friends of Deposed Ukrainian President Hide Money via the Netherlands
Daria Kaleniuk, Director of the Anti-Corruption Action Centre in the Ukrainian capital Kiev, has told the Dutch Press Bureau (ANP) that prominent rich Ukrainian friends of deposed Ukrainian President Viktor Janoekovitsj hide money via Dutch post box firms. She mentioned that for instance, the son of the President, Alexander Janoekovitsj has two such firms in the Netherlands. She said that the money is probably not in the Netherlands, but has been transferred via these firms to other places, such as the island of Jersey, for instance.