And yet no flotillas are being arranged by the irrational anti-Israel hating Left to help highlight their plight, because truthfully, they really couldn't care less.
They're fixated on Jews like a feline with a hit of catnip.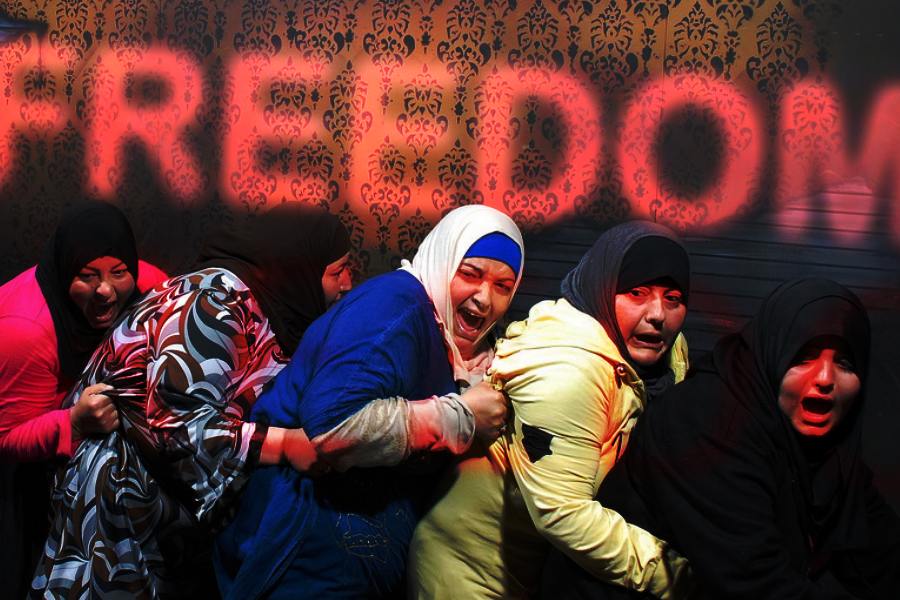 NOTE: Truth serum needed: Hatred of the Jewish state is what's first, second and third on the radical Left's mind.
Women in Libyan jails seek right to suicide to end unbearable humiliation – activist
Libya's female prisoners have appealed to the country's spiritual leaders to allow them to commit suicide as endless abuse and humiliation make life unbearable for them. Libyan female activist and rights campaigner Wafa Mabda told in exclusive interview with  the Voice of Russia about the brutal mistreatment of women in post-Gaddafi Libya.
How are female prisoners treated in Lybia?
Women suffer horrible torture in Libyan jails. They are burned, subject to electric shocks and placed in solitary cells for weeks or months on end. Women have long been complaining to us about that. We've been receiving letters revealing absolutely appalling episodes. Prison wards sell female inmates, letting men rape any woman they choose for a certain pay. Rape victims say that once important people from Qatar came and the prison was turned into a brothel.
Another episode involves drunken Frenchmen. Prison wards lead them into cells and allowed them to rape several inmates. Imagine what wards themselves do.
One woman witnessed how 26 "dirty beasts" raped her cellmate one by one. She lost consciousness but that didn't stop them. The following day, she died.
More here. H/T: Alexis Worlock