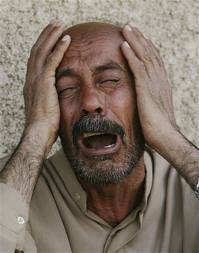 4 Yemen coast guard members killed by militants
BY AHMED AL-HAJ ASSOCIATED PRESS
SANAA, Yemen — A security official in Yemen says heavily armed al-Qaida militants laid a siege to a coast guard camp in a southern town, shelling its barrack and killing four coast guard members.
The official says al-Qaida militants used anti-aircraft guns mounted on pickup trucks Sunday in the coastal town of al-Shahr in the province of Hadramawt overlooking the Gulf of Aden.
The official says the military deployed troops and tanks and fought with the al-Qaida militants. He spoke on condition of anonymity because he was not authorized to brief reporters.
8 killed in attacks against politicians in Pakistan
2014-01-12 19:26
Islamabad – At least eight people were killed Sunday in two attacks targeting Pakistani politicians, including a close aide of Prime Minister Nawaz Sharif, officials said.
Six policemen and two members of a political party were among the dead in the bomb and gun attacks in the country's troubled north-west.
Two roadside bombs hit the convoy of Ameer Muqam, an adviser to Sharif, when he was heading home after attending a political meeting in Shangla district of Khyber-Pakhtunkhwa province.
Six policemen in his escort died. "Both bombs were detonated by remote control," said Abdullah Khan, the local police chief.
Police earlier had said one of the explosions was caused by a suicide bomber.
Muqam, one of the key leaders of Sharif's Pakistan Muslim League-Nawaz party, was unhurt in the attack.
"I'm safe, but six of my guards have been killed," he told Pakistan's Geo television by telephone immediately after the attack.
Bomb attacks kill at least 18 in Iraq
World | Reuters | Updated: January 13, 2014 09:30 IST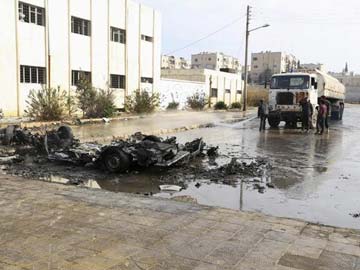 Activists clean up the damage caused by suicide bombers belonging to the Islamic State in Iraq and the Levant in Aleppo on Jan 12
Baghdad:  Bombs killed at least 18 people in Iraq on Sunday, police and medics said, as the Shi'ite-led government sought to evict al Qaeda-linked militants from Falluja without a fight.
No group claimed responsibility for the bombings, but Sunni Islamist insurgents have stepped up a violent campaign in the past year, engulfing Iraq in its worst bloodshed for five years.
Sunday's deadliest blast was caused by a car bomb that killed nine people outside a bus terminal in the Allawi district of Baghdad, near the site of a suicide bombing four days ago at an airfield where 23 army recruits were slain.
Another car bomb in Baghdad killed five people, while two bombs planted near a supermarket in the town of Tuz Khurmatu, about 175 km (110 miles) north of the capital, killed at least four people and wounded 28, police said. Most of the victims were Shi'ites from Iraq's ethnic Turkmen minority.
Nearly 700 killed in Syria rebel infighting
By Saad Abedine, CNN
January 12, 2014 — Updated 2026 GMT (0426 HKT)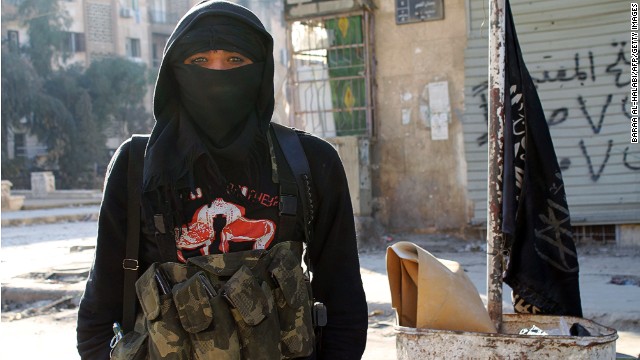 Syria's civil war within a civil war
(CNN) — Nearly 700 people have been killed in nine days of fierce clashes between an al Qaeda affiliate and other Islamist and rebel groups, activists said Sunday.
Forces from the al Qaeda-affiliated Islamic State of Iraq and Syria have increasingly come into conflict with Free Syrian Army fighters and other hard-line factions opposing the Syrian regime, while ISIS attempts to impose its strict form of Islamic Sharia law on areas coming under its control in northern Syria.
In the last nine days, 697 people have been killed in the fighting, activists said.
The victims include 351 combatants from the Islamist and non-Islamist rebel battalions, 246 ISIS fighters, and 100 civilians, the Britain-based Syrian Observatory for Human Rights said.
The activist group said the deaths took place between January 3 and January 12.
Three killed in clashes at Egypt protests
In Cairo, protesters hurled stones at security forces and set vehicles on fire
At least three people have been killed in Egypt in clashes between supporters and opponents of ousted President Mohammed Morsi, officials have said.
Two people died in the city of Suez in fighting that erupted when security forces dispersed a demonstration by Islamists after Friday prayers.
A street vendor was meanwhile shot dead in the second city of Alexandria.
In Cairo, hundreds of Morsi supporters called for a boycott of next week's referendum on a draft constitution.
The vote is the first stage in the "democratic transition" promised by the interim government after Mr Morsi was deposed by the military in July.
South Darfur: 5 killed, 7 injured in attack on IDPs camp
January 11, 2014 (KHARTOUM) – An unidentified armed group has attacked Al-Salam camp, which is located 8 kilometers south of Nyala, the capital of South Darfur state, killing 5 people including 3 police officers and injuring 7 other Internally Displaced Persons (IDPs).
A woman carrying her baby rests near a stove made of mud at a women development programme centre funded by World Food Programme (WFP) at Shagra village in North Darfur October 18, 2012, during a visit by a delegation of Ambassadors of European Union to Sudan (REUTERS/Mohamed Nureldin Abdallah)
The armed group, on the back of 2 four-wheel drive vehicles, attacked the camp and the police station inside it and looted several cars before fleeing.
The commissioner of Baleel locality, Mohamed Fedail Kaber, told reporters that perpetrators belong to the armed rebel groups, saying that came from Angoja area south of Al-Salam camp.
He added the armed group killed 3 police officers, 2 IDPs, and injured 7 others, stressing that perpetrators mainly intended to loot citizens and commercial shops.