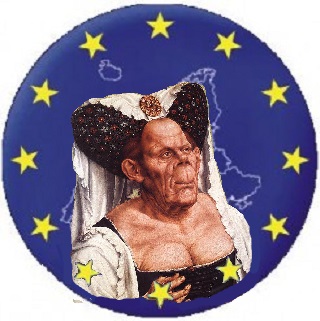 Jeremy Hunt says NHS doctors and nurses must apologise for care failings
Jeremy Hunt, the Health Secretary, says that doctors and nurses must 'say sorry' when things go wrong to end the 'culture of defensiveness' which developed under Labour
Doctors and nurses must 'say sorry' when they get things wrong, Jeremy Hunt says Photo: ALAMY
By Steven Swinford, Senior Political Correspondent
10:00PM GMT 12 Jan 2014
Doctors and nurses should be more open and honest when things go wrong and "say sorry" to patients to help win back trust in the NHS, the health secretary has said.
New guidance sent to every hospital in England and Wales suggests staff are reluctant to apologise because they fear admitting legal liability or making the situation worse.
However, the recommendations for doctors and nurses make clear that "saying sorry is the right thing to do" in all circumstances when there are failures of patient care.
Jeremy Hunt, the Health Secretary, told The Telegraph he wants to end the "closed and defensive culture" which had developed in parts of the NHS under Labour.
He said: "We want to see an open NHS culture that focuses on safety and learns when things go wrong.
Karachi case: the prosecution asks Balladur Leotard and be judged by the RGC
The Monde.fr | • Updated  |By Fabrice Lhomme and Gérard Davet
The spectrum of the Court of 
Justice
 approaches to Edouard Balladur and Francois Leotard … and away to 
Nicolas Sarkozy
 . 
Monday, January 13, counsel for 
Paris
 , François Molins, advocated the removal of the first two before the Court of Justice of the Republic (CJR), only court empowered to 
examine
 and, if necessary, 
put
 into consideration and finally 
judge
 , the government officials for offenses committed in the exercise of their functions. 
December 16, judges Renaud Van Ruymbeke and Roger Le Loire, in charge of the financial aspect of the case of Karachi, had sent the prosecutor a brief order, in which they asked the prosecutor to 
make
 an opinion, or even 
make
 requisitions on a possible referral to the RGC.
The two magistrates investigating the below several arms contracts in the 1990s and whose true purpose was funding political occult. Their investigations, according to the analysis of parquet, helped gather clues leaving assume that two members of the Balladur government (1993-1995) had committed crimes, they should respond to the RGC. It is therefore of former Prime Minister Edouard Balladur himself and his minister of defense at the time, Francois Leotard.