Deep down, we all know it's true.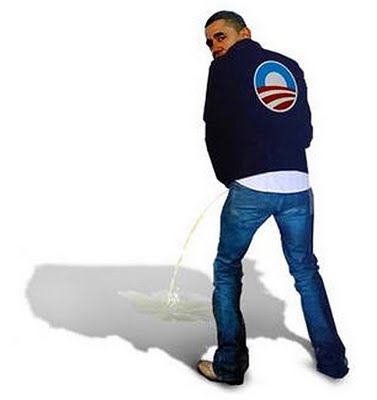 Hillary Clinton and Obama admitted they opposed Iraq troop surge only to look good politically, claims former defense secretary Robert Gates in damning new book
Obama, shown during a 2010 trip to Afghanistan, doubted that his own troop surge in that country would meet with any success, Gates writes, but he ultimately decided to pull out of the country in order to help his re-election chances
Robert Gates, secretary of defense under Barack Obama and George W. Bush, writes that Hillary Clinton made a callous political move in 2006

She announced her opposition to Bush's Iraq troop 'surge' just before entering the presidential race

Gates writes that she admitted making that choice in order to avoid being politically outflanked by Obama as they entered the 2007 primary season 

The revelation could prove problematic for Clinton as she prepares what political observers see as a second run at the White House in 2016

The former defense secretary says Obama believed his own troop surge – the move of 30,000 troops into Afghanistan – would fail

He also attacked VP Joe Biden, saying he 'has been wrong on nearly every major foreign policy and national security issue'

The White House responded, saying Obama 'disagrees with Secretary Gates' assessment' and defending Biden as a 'leading statesman'

By DAVID MARTOSKO, U.S. POLITICAL EDITOR
PUBLISHED: 22:09 GMT, 7 January 2014 | UPDATED: 05:01 GMT, 8 January 2014
Hillary Rodham Clinton, a likely Democratic Party standard-bearer in the 2016 presidential contest, staked out her military-related positions in the 2008 race based on how they would play politically, according to a former secretary of defense who served in both the Obama and Bush administrations.
Describing a 'remarkable' exchange he witnessed, Robert Gates writes in a book due out next week that 'Hillary told the president that her opposition to the [2007] surge in Iraq had been political because she was facing him in the Iowa primary.'
Obama, too, 'conceded vaguely that [his] opposition to the Iraq surge had been political,' Gates recounts. 'To hear the two of them making these admissions, and in front of me, was as surprising as it was dismaying.'
And Gates recounts how, as the president lost faith in Gen. David Petraeus' handling of hostilities in Afghanistan, he – Gates – lost faith in Obama's commitment to accomplishing much of anything.

'As I sat there,' he recalls, 'I thought: The president doesn't trust his commander, can't stand [President Hamid] Karzai, doesn't believe in his own strategy and doesn't consider the war to be his.'
'For him, it's all about getting out.'
Hillary Clinton's portrait as first lady hangs in the White House, but she wants a 'Madame President' version to accompany it — a goal that's complicated by her past political record.