They should have rejected the match, but they chose to light one underneath their team mate instead.
Never mind about the management, that's bad enough, what about Dan Mori's fellow team mates who are supposed to be in with him through thick and thin? What an outrageous situation, and yes, their dhimmified actions rubs the Islamic supremacists in the right way.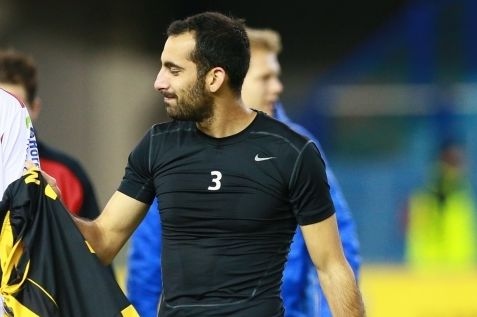 Politicians Criticize Soccer Club which Supported Arab Boycott
The Dutch top league soccer club Vitesse from Arnhem left its Israeli player Dan Mori at home when they went to train in the United Arab Emirates. The club stated that initially they had been given assurances that he would get a visa.
However, it turned out that the UAE would not let the Israeli in. The spokesperson of Vitesse said that they were surprised, but did not consider canceling the trip to show solidarity with the player. Parliamentarian Omtzigt (Christian Democrat) called Vitesse "a club without a backbone" by accepting this decision and going to Abu Dhabi.
They should have remained home out of protest. He added that they accepted the Jew-hatred of the Emirates. Freedom Party leader Geert Wilders also criticized Vitesse.
From Gelderlander.nl via BadNewsFromTheNetherlands