From last year (2013) but I hadn't heard about it until now.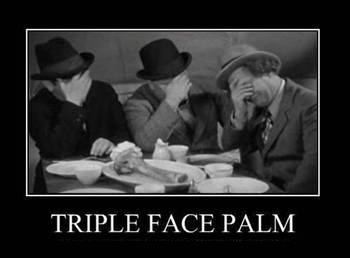 The thing is, the deportation wasn't carried out, though he threatened the passengers with death and is now free (still) to move within Finland.
H/T: Vasarahammer:
This minor piece of news clearly illustrates what kind of practical problems the authorities face when carrying out a deportation. In the airplane the Senegalese guy went to the toilet and returned with his hands covered in excrement. According to Iltalehti the man had shouted to the passengers: "You're all gonna die". The end result was that the deportation was not carried out.
IL: Finland expelled attacked a plane with hands full of feces
The flight attendants were forced to IL's, to use respiratory protective equipment.Picture of the person is not related to the case.
Thomas Selanne
Published: 05/02/2013 12:44, Updated: 05/02/2013 13:04
A man being expelled made a stinking attack against police on the airplane, reports the IltaLehti (Evening Magazine).
The man, 25, being expelled from Finland was strongly opposed to the deportation to Senegal in March. According to the IL:  The man put up such a violent resistance that it took three police officers to carry him from the aircraft.
The man, according to the magazine, shouted to the crew and passengers: "You're all gonna die!"
On the airplane, the man had asked to use the bathroom, which he was allowed with one of the police keeping the door ajar. When exiting the toilet the man surprised the cops completely: he crashed into the police attacking with both hands full of feces.
The man was back under control with cable ties, but after the attack was the smell in the cabin was so unbearable, for example, that the flight attendants wore respirators and one of them threw up.
According to IL: the district court gave the man seven months imprisonment for assaulting an official, but it is currently free from Finland.