Just think that only a few years ago, Obummer gave his epic speech at Islam's most prestigious center for anti-Semitic learning.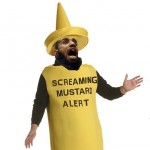 Clashes erupt at Al-Azhar University in Cairo
(AGI) Cairo, Dec 28 – At least one person died as Islamist students clashed with Egyptian riot police at the Cairo campus of Al-Azhar University on Saturday. Supporters of the Muslim Brotherhood began massive street protests, dubbed 'a week of rage', on Friday after the army-backed government labelled the movement supporting deposed President Mohamed Morsi a terrorist organisation. . .