Let it steamroll.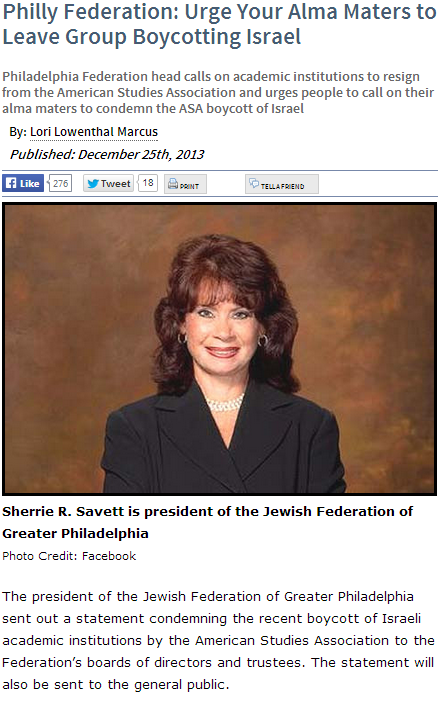 In the statement, high-powered securities lawyer Sherrie R. Savett makes clear that the Philadelphia Federation finds the boycott of Israel by the ASA to constitute an effort to both delegitimize Israel and to undermine the fundamental principle of academic freedom.
Savett quotes condemnations of the boycott by the American Association of University Professors and by the Association of American Universities, and the suggestion of the executive committee of the AAU to "American scholars and scholars around the world who believe in academic freedom to oppose this and other such academic boycotts."
Then she calls on all who will read the statement of the JFGP to do two things.
First, she suggests that "any academics or people who are closely affiliated with the leadership of a college or university, to contact them regarding institutional resignation." Several schools have already withdrawn their membership in the ASA because of the boycott of Israeli academic institutions.  Those schools include Penn State University, Brandeis University, Kenyon College and Indiana University.