Murder at the Head of The Grotto.
The vehicle targeted by the sniper was travelling along the Israel-Lebanon border near the northern town of Rosh Hanikra, an Israeli spokesperson told The Algemeiner.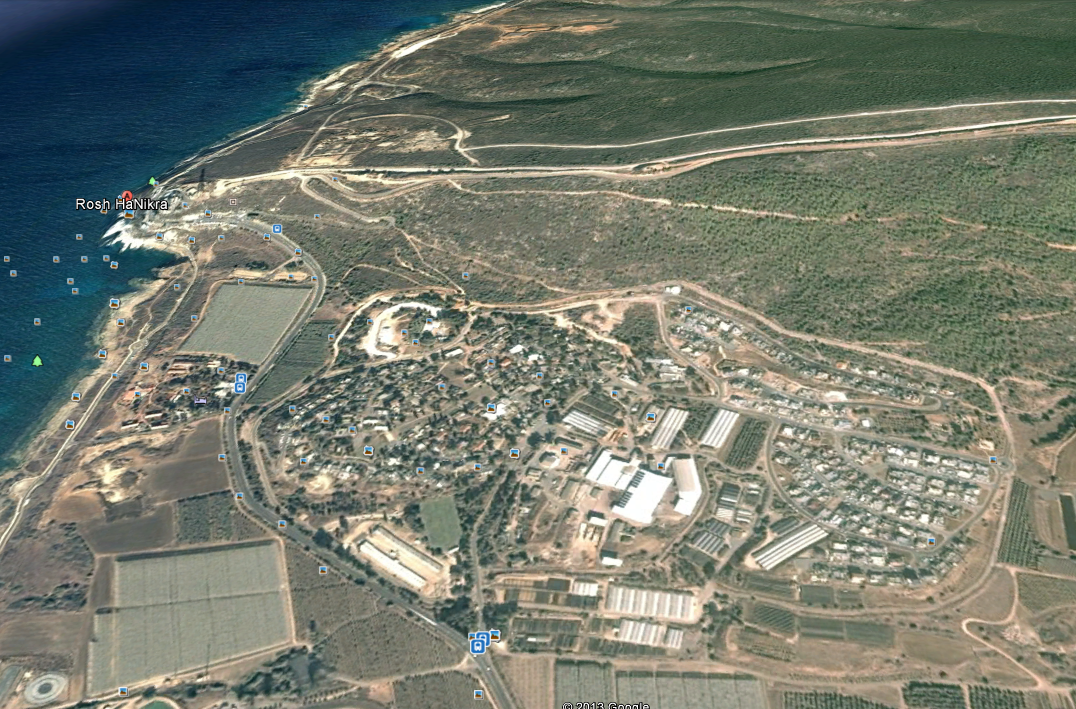 Back in 1985, when the Israeli army was still operating in Lebanon, you could walk that same border road on the hill top overlooking (then) the kibbutz of Rosh Hanikra (located at the bottom of the picture, were I was a volunteer), and see the Lebanese city of Tyre. This hits close to home, so sad to hear of this soldiers death where I used to walk 'taking in the sights'.
Israeli Soldier Killed in Lebanese Army Sniper Attack on Israel-Lebanon Border
DECEMBER 15, 2013 5:37 PM
An Israeli soldier was killed by a Lebanese Army sniper on the country's border with Lebanon, Jonny Daniels, an external adviser to Israel's Deputy Minister of Defense told The Algemeiner.
The sniper opened fire at an Israeli vehicle at the border, the Israel Defense Forces (IDF) said earlier about the incident.
"One of the Lebanese soldiers shot 6 or 7 bullets towards an Israeli patrol… and hit and killed one of the Israeli soldiers," Daniels said. "The army are investigating the motive for the attack."
The Times of Israel reported that the IDF returned fire, and that "troops who witnessed the incident reportedly saw other Lebanese Armed Forces personnel converge on the gunman after he opened fire."
While Arab media initially also reported that an Israeli soldier was killed in the attack, at first, Israeli officials would neither confirm nor deny the reports from both Lebanon's Daily Star, and NOW news website citing Al-Jazeera television. Subsequently the IDF confirmed the death.
"The soldier was treated at the scene and was then evacuated to a hospital. He later died of his wounds," the IDF said.