Governing by a pure majority is tyranny.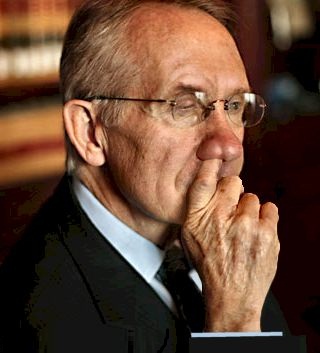 Whether there is a Republican in the White House, or even in charge of both houses of Congress, the unconstitutional bureaucracy will chug right along enforcing democrat / socialist-statist rule through itself and via rigged courts when certain legislation is challenged.
Obama has repeatedly stated his intentions to circumvent a 'do-nothing congress', (read = rule by fiat if not given 100% of what he wants) now Harry Reid and his fellow democrat senators has handed this radical a carte blanche approval system. Any radical who marches in lockstep with the statist agenda, who fully intends to implement full compliance with that agenda, will now be able to don a black robe simply because the president picked him or her. They're a 'shoe in for the job'.
Americans have to face the facts, the Democrats have long since given up on representational democracy, opting for pure majority whenever it suits them and a rigging of the judicial system to further ensure that their legislation and programs never be successfully challenged in court. This is yet another nail into the coffin holding American democracy, and every citizen should be made aware of it, and be deathly scared for their future as a people.
Read also: The Nuclear Option: Obama Mocks The Constitution
Presidents do not get to refuse to negotiate with Congress on financial matters because the president doesn't like what Congress has been urgently instructed to do by voters. He doesn't get to make end runs around Congress.
NUCLEAR: REID, DEMOCRATS DESTROY FILIBUSTER, 52-48