Saudi Arabia, a place where one can still visit the seventh century and not be in a museum.
THE SAUDI NOOSE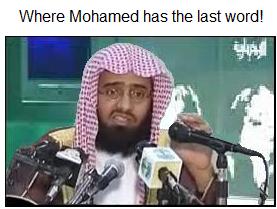 TSN: Now if they were calling for a beheading of infidels, well that's another thing entirely!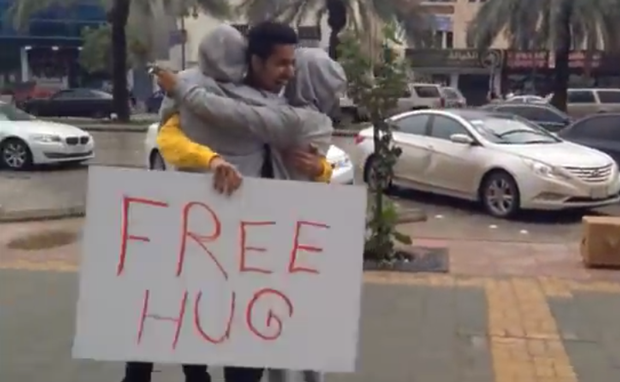 Two held in Saudi for carrying 'free hug' banner
Published Thursday, November 21, 2013
Saudi Arabia's religious police arrested two young local men for carrying a banner reading "free hug" in a public place.
The two said they were responding to another Saudi who appeared in a YouTube film calling for other men to join him in carrying this banner.
Members of the Commission for the Promotion of Virtue and Prevention of Vice arrested the two men in Riyadh for violating local laws, Al Hayat daily said.
No fun or affection in public for Islam
These three at an Eid celebration in the center of London at Trafalgar square a couple of years ago, would have been accosted by the very same people they're palling around with if the UK was an Islamic society. They wanted to hug me, but I declined, I don't need nor crave… 'Lefty love.' But they did let me take their picture.