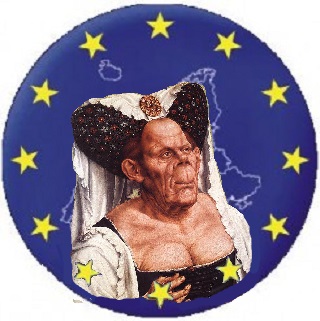 Who were the democratic world's most unpopular leaders?
With François Hollande's popularity languishing at 15 per cent, who joins the French president in the unpopularity stakes?

François Hollande's approval rating has fallen to 15 per cent Photo: AFP
A poll on Thursday found that François Hollande's approval rating stood at 15 per cent. The staggeringly low approval rating follows the exposure of record unemployment, rising taxes and weak growth. But who joins him in the ranks?
Gordon Brown (GETTY IMAGES)
Harry Truman (AP)
The worst approval rating for a US president came from Harry Truman, in office from 1945 – 1953. He started out his presidency at an approval rating of almost 90 per cent, but this gradually declined to an all-time low of 22 per cent. Barack Obama for the record suffered his worst rating earlier this week, with 39 per cent job approval.
Mad truckers block over France
The protest against the plans of the toll franzöischen President François Hollande escalated. Thousands of truck drivers block traffic. Here, the reason of the protest is actually passé.
Photo: AP
trucks as far as the eye can see: French trucker blocking motorways and highways throughout the 
Several thousand trucks have blocked with protest rides against the eco-toll traffic on French motorways and country roads part. According to the MOI trucks were involved in the action on Saturday across the country over 2000, in and around Paris, there were about 230thTransport unions counted up to 4,000 cars across the country.
The demonstrators demanded the total abolition of tolls. Long convoys of trucks covered with flashing warning lights and honking horns to a collection point in Paris. "We are not sheep" and "Down with the toll" could be read on posters.
NHS winter crisis as 40 per cent rise in cancelled operations
Alarming signs of an NHS winter crisis emerged tonight with official figures showing a 42 per cent rise in cancelled operations and a 23 per cent increase in elderly people stuck in hospital
The NHS statistics show that over a 10 day period ending on Wednesday, more than 2,000 surgical procedures were cancelled with less than 24 hours' notice Photo: Alamy
By Laura Donnelly and Edward Malnick
10:00PM GMT 15 Nov 2013
Despite mild weather, little flu and lower than usual numbers of patients arriving at Accident & Emergency (A&E) units, thousands of patients, including those requiring urgent surgery, have had operations cancelled since last week.
Senior doctors said they fear that hospitals will be unable to cope when the weather turns, with arctic winds and freezing temperatures forceast from next week.
The NHS statistics show that over a 10 day period ending on Wednesday, more than 2,000 surgical procedures were cancelled with less than 24 hours' notice – including 122 urgent operations, such as those for patients with cancer.
Dr Cliff Mann, President of the College of Emergency Medicine, said: "It is really worrying; this is a very significant rise so early in the season, when it is barely winter at all. It is especially concerning that so many urgent operations are being cancelled, because that clearly can put patients at risk."
Norway: Newsreader banned from wearing cross
Newsreaders on Norwegian state TV are banned from wearing crosses, it seems.
NRK's dress code discouraging journalists from wearing jewellery "with religious or political significance" came to light after viewers complained about a gold cross necklace studded with black diamonds worn by Siv Kristin Saellmann, who reports on southern Norway.
The reaction apparently prompted regional editor Anders Sarheim to tell her not to wear it again. Saellmann complied but told the Local online newspaper: "I don't like people out there just being able to call in and tell my boss what I should or shouldn't wear." Saellmann is a Christian but says she wore the cross – a gift from her husband – as a fashion item.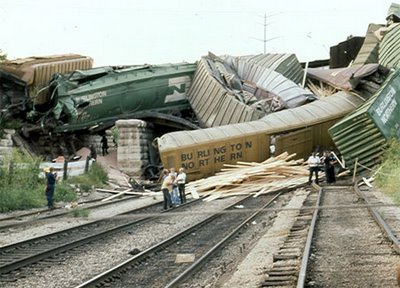 Absence of Monitoring System Creates Safety Risks in Railway Infrastructure
Parliamentarians from the Socialist Party and the Christian Union asked for clarification about information that railway infrastructure company ProRail has hidden from Parliament that the system which prevents trains from driving through red signals is not fully safe. If the system is not working properly, train drivers can drive through red signals without seeing any warnings on their dashboards. ProRail replied that Parliament knew when the system was installed, that there was no monitoring of it and Parliament has accepted this.