No word yet from Team Obama-Rouhani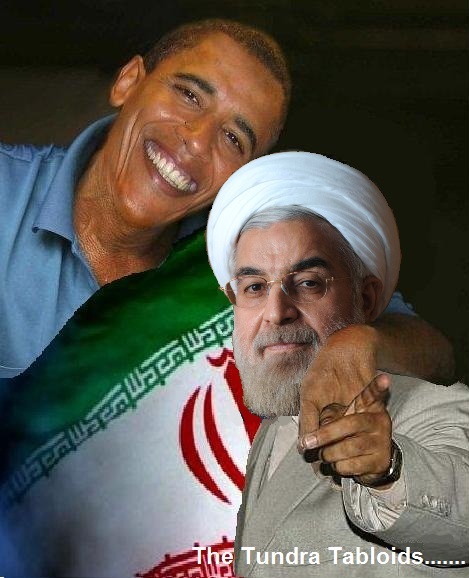 Hollande: Iran Must Give Up Nukes 'Forever'
French President restates commitment forcefully after his meeting with President Peres.
By Gil Ronen
First Publish: 11/17/2013, 7:02 PM
Peres with Hollande
Israel news photo: Flash 90
French President Francois Hollande restated his absolute opposition to Iranian nuclear weapons Sunday evening, after meeting his Israeli counterpart Shimon Peres in Jerusalem.
"We will never accept Iran's possessing nuclear weapons," said Hollande. "This is a threat to the security of Israel and a threat to the entire world. We want and seek an agreement with the Iranian leadership, because we believe that diplomacy is the preferable route. But a true agreement will be possible only if Iran gives up on nuclear weapons forever."
This was probably the most forceful statement on the subject Hollande has made until now.
Earlier Sunday, when he arrived at Ben Gurion Airport, Hollande said "France considers nuclear proliferation to be a menace, a danger, and in Iran particularly – a menace to Israel, to the region and clearly a menace to the entire world," he told Israeli ministers and dignitaries lining the red carpet at Ben Gurion Airport in honor of his arrival.
"This is why France will not tolerate nuclear proliferation," he added. "And for France, as long as we are not certain that Iran has decided to give up on nuclear weapons, we will continue with all our demands and with sanctions."