Burkabullcrap.
Here's how a sanctimonious Selina Roman explains her (anti-female) project so she can justify herself.
H/T: Euroislam.pl Via Beautifuldecay.com
Although the Burqa is shrouded in religious significance, I take it out of this context in an attempt to explore these other attributes. Instead of showcasing it as an oppressive garment, I place the Burqa in idyllic Florida landscapes to let it float and billow. In turn, it becomes an ephemeral and weightless object removed from its politicized context.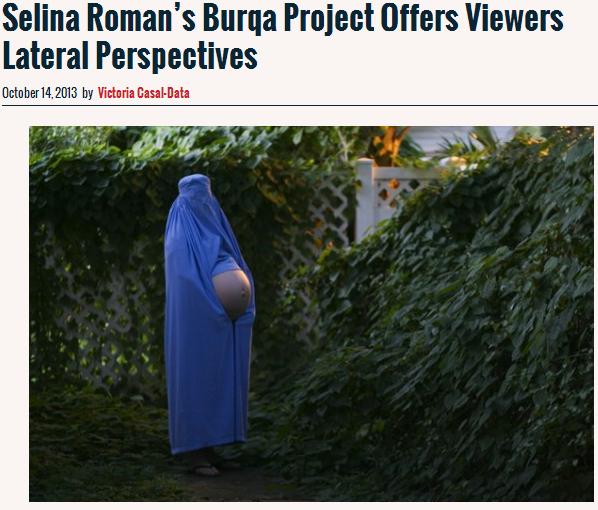 Memories of Childhood
Pink Float
NOTE: This should get Finland's pajama & slippers club members all hot and bothered:
Steam
Gold Float