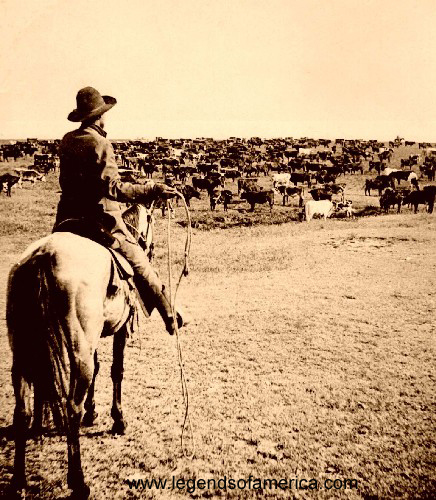 Syrian rebels bomb school bus and kill four children on way home from Damascus Christian school
Published on Nov 13, 2013
At least four children and a school bus driver have been killed in Damascus when a mortar shell struck their bus as it was dropping the kids off to their homes after the school day. The bodies of the fallen children, who studied at the Risala school in the old city, were brought out of Damascus's Muwasah Hospital for their funerals on 12 November.
Western-backed Syrian opposition agrees to participate in Geneva talks if conditions are met
Published on Nov 12, 2013
The Western-backed Syrian opposition to President Assad has agreed to international peace talks in Switzerland, only if a number of conditions are met.
Pat Condell- How gay is Islam?
Abuse: Charlene White received racist and sexist messages for not wearing a poppy on ITV News London
ITV newsreader who refused to wear a poppy on air suffers racist abuse in online hate campaign
Charlene White of ITV News London says she supports Poppy Appeal but does not want to show bias to any one charity in public

She received a torrent of online abuse following Armistice Day broadcast

Hit back at her critics saying freedom of speech is important British value

By LAURA COX
PUBLISHED: 14:20 GMT, 13 November 2013 | UPDATED: 01:01 GMT, 14 November 2013
A TV newsreader was subjected to vile racist and sexist abuse after she decided not to wear a poppy during a  bulletin on Armistice Day.

Charlene White began receiving offensive Twitter messages hours after the ITV news programme was screened on Monday.

The tweets from internet trolls labelled her a 'black ****' and a 'fat ****' – and some even told the London-born journalist, whose Jamaican father served in the RAF, to 'go back to where you came from'. 
U.S. government knew about June 2012 al-Qaeda 'pep rally for jihad' in Benghazi, including calls for the murder of American diplomats
A report prepared for the government in August 2012 described a massive military presence of Ansar al-Sharia, the group behind the Benghazi attack

It warned 'assassinations' would follow, and said 

the first attack on the U.S. diplomatic station quickly followed the 

two-day June rally in Benghazi

U.S. State Department intelligence undoubtedly saw the report, yet the agency denied frequent requests for extra security in the city

The Sept. 11, 2012 attack left U.S. Ambassador to Libya Chris Stevens and three other Americans dead, and razed the facility

By DAVID MARTOSKO, U.S. POLITICAL EDITOR
PUBLISHED: 20:24 GMT, 13 November 2013 | UPDATED: 20:37 GMT, 13 November 2013
Al-Qaeda terrorists held a massive military rally just a few miles from the U.S. State Department compound in Benghazi, Libya during the summer of 2012 and called for the murder of U.S. diplomats, it was revealed today. 
And the U.S. government knew about it by August, a full month before the attack that left the American ambassador and three others dead, official papers state.
Black al-Qaeda flags were out in full force at the June 7-8 event, a two-day rally including 300 armed men gathered in Benghazi's Al-Tahrir Square.

Just days later on June 11, bombers targeted the Benghazi U.S. mission, blowing 40-foot hole in the installation's perimeter wall. The larger attack came three months later.
The U.S. diplomatic outpost in Benghazi erupted in flames during a terror attack by armed militants on September 11, 2012, just months after al-Qaeda-linked groups rallied in the city with dozens of military vehicles
Ansar al-Sharia, the group behind the Benghazi attack, frequently holds rallies in Northern Africa like this one in Tunisia. The U.S. government knew a similar event happened in Benghazi in June 2012, yet did nothing to shore up security
The Library of Congress report, prepared for a Defense Department intelligence subagency, described the June Benghazi rally in detail, saying it involved 'battalions' of jihadis from several Libyan cities
 (EDL:Buck: Bet he changes his tune if his daughters get raped the ignorant git)
India's top police officer forced to apologise for 'if you can't prevent rape, you enjoy it' comment
Ranjit Sinha, head of India's Central Bureau of Investigation, told to resign

He made an analogy to rape while talking about India's gambling laws

But his remarks caused outrage 11 months after fatal New Delhi gang rape

By DAN BLOOM
PUBLISHED: 12:22 GMT, 13 November 2013 | UPDATED: 18:38 GMT, 13 November 2013
India's top police official has apologised for making remarks in which he said: 'If you can't prevent rape, you enjoy it'.
Ranjit Sinha, chief of the Central Bureau of Investigation which is India's equivalent of the FBI, provoked outrage less than a year after the fatal gang-rape of a woman aboard a New Delhi bus.
The police chief spoke yesterday during a panel discussion about illegal sports betting.
Ranjit Sinha of the Central Bureau of Investigation, which deals with cases including rape, murder, terrorism and corruption within government. Activists called for his resignation. He said the remarks were out of context
He told delegates that if the state was unable to stop gambling, it may as well make money by legalising and taxing it.
'Do we have the enforcement?' he was reported to have said yesterday. 'It is very easy to say that if you can't enforce it, it's like saying if you can't prevent rape, you enjoy it.'
Delusional: Prosecutors said Murtaza was hoping that after the attack, his ex-girlfriend would see him as a 'white knight' and come back to him. She allegedly broke up with him because she was Hindu and he Muslim
Delusional: Prosecutors said Murtaza was hoping that after the attack, his ex-girlfriend would see him as a 'white knight' and come back to him. She allegedly broke up with him because she was Hindu and he Muslim
Iftekhar Murtaza, 29, is on trial in California in connection to a fiery attack on the Dhanak family in Orange County in 2007

Murtaza is accused of stabbing to death Jaypraykash Dhanak, 56, slitting the throat of his 20-year-old daughter, Karishma, and setting their bodies on fire
Wife Leela Dhanak was stabbed in the stomach and had her throat slashed, but survived

Murtaza allegedly concocted the murder plot with two friends after Dhanka's youngest daughter, Shayona, broke up with him over religious differences
Murtaza married a 20-year-old suspected murderess in jail in 2011 after exchanging letters with her for five months

He has testified how he was 'high on drugs' when saying he wanted the family dead and that he  'didn't want to kill them'
By DAILY MAIL REPORTER
PUBLISHED: 16:17 GMT, 13 November 2013 | UPDATED: 18:35 GMT, 13 November 2013
A Southern California man standing trial for a grisly revenge massacre on the family of his ex-girlfriend said he was 'high on drugs' when he made threats against them and 'didn't want to kill them'.
Iftekhar Murtaza, 29, is accused of stabbing and beating his ex-girlfriend's father and sister to death, slashing her mother's throat and burning down the family's Orange County home in May 2007.
Murtaza said he had been 'upset' after being dumped by his girlfriend, then-18-year-old Shayona Dhanak, in March of 2007 because her parents had threatened to stop paying her college tuition if she continued seeing him.
Dhanak's parents were practicing Hindus and told her Murtaza and his Muslim family came from a line of 'beggars and servants'.
He is alleged to have started planning a murder plot, which involved paying a friend $30,000 to assist him in killing Dhanak's parents, so he could be with her.
Murtaza said he went home after the break-up, took ecstasy and starting chatting with a friend online about how he wished Dhanak's parents were dead.
'I didn't want to kill them,' he told the court, according to Fox News. 'It was just a figure of speech.
'I was frustrated, I was upset. I just wished they would accept me.
'It's almost like I am not human to them, based on the family that I was born into.'
Disturbing: Police released this CCTV footage of an incident where a lone Jewish man was punched as he walked past a group of people
Gang of teens playing 'knock out the Jew' terrifies Brooklyn community as vicious unprovoked attack on man is caught on camera
NYPD Hate Crime unit investigating increase in attacks on Jews and swastika graffiti in Brooklyn

One assailant yelled 'we got him' after hitting a 12-year-old Jew in the head

By TED THORNHILL
PUBLISHED: 12:21 GMT, 13 November 2013 | UPDATED: 16:11 GMT, 13 November 2013
The moment a Jew was punched by someone walking past him in the street in a vicious, unprovoked attack has been caught on camera.
Police released surveillance camera footage from Brooklyn, New York, showing a lone man in a hooded jacket walking past a group of men – and one of the group lashing out at him.
The attack is one of several on Jews in the area that have been terrifying the community.
Incendiary: Racist graffiti has also appeared on Brooklyn sidewalks recently
A local rabbi speculated that gangs are playing a disturbing game of 'knock out the Jew'.
Again and again national leaders are finding themselves accountable for decisions they haven't made and can't alter.
Immigration: Britain's doors are wide open, and we can't even talk about it
A wave of Romanians and Bulgarians is heading our way, thanks to the EU's lack of democracy
A Roma landworker in Bulgaria: the Roma have every incentive to escape from Eastern Europe, where they have been persecuted and are often viewed as criminals
Few decent people would question the nobility of the original European idea. Almost all of us value free trade, international cooperation and mutual goodwill. None of us wants to return to the bloodshed of earlier centuries.
In recent years, however, Europe has fallen under the control of a new ruling class that has obtained powers which it has no democratic right to exercise.
Think of it like this: the European Union has abolished politics. Highly susceptible to lobby groups and large corporations, it is now out of reach to political parties and national politicians. This is far more dangerous than has yet been realised.
Geert Wilders invites Nigel Farage to join anti-EU alliance
Geert Wilders and Marine Le Pen launch anti-EU alliance to slay the "monster of Brussels"
French and Dutch far-right politicians Marine Le Pen and Geert Wilders hold a joint news conference in The Hague Photo: MARTIJN BEEKMAN/EPA
By Bruno Waterfield, Brussels
6:37PM GMT 13 Nov 2013
Geert Wilders has appealed to Nigel Farage to join him alongside France's Front National in building a new international movement united on an anti-European Union programme.
The Dutch far Right leader made his plea alongside Marine Le Pen, his French equivalent, in their first joint public appearance since agreeing to fight together in European elections next year.
He urged Mr Farage, the head of Britain's Eurosceptic Ukip party, to "join our initiative" after making what he said was a "historic" announcement of a pan-European "movement of patriots".
The Dutch anti-Muslim and Freedom Party leader, who has previously distanced himself from far Right groups including the Front National (FN), urged the more respectable British party to ally with them, saying: "I have a lot of respect for Nigel Farage – I think he is an excellent politician who is understandably very popular in the UK.
"I understand that he is not too eager today to work with my party and the others. But let me tell you, I hope that after the elections next May that Ukip will be able to join our initiative."