Change you can believe in.
And we're led to believe that Obama is supposed to have the Jewish state's back, what he didn't tell his pro-Israel constituency is that he sees a target hanging there.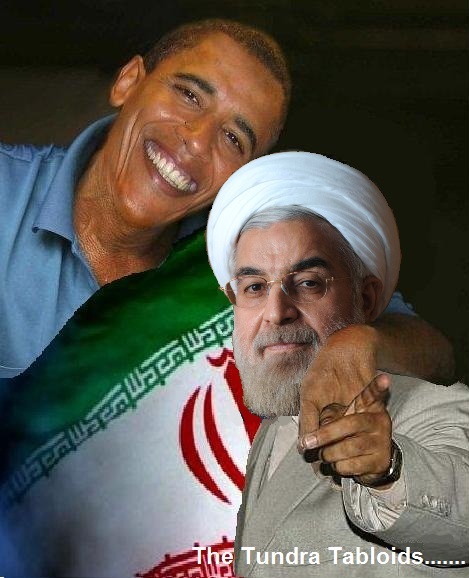 Another great article by Lori Lowenthal Marcus.
But after the meeting, the few congressmen who were willing to speak had harsh words both about the content of what was discussed, but also the atmospherics. "It was fairly anti-Israeli," Sen. Mark Kirk (R-IL) said to reporters after the briefing. "I was supposed to disbelieve everything the Israelis had just told me, and I think the Israelis probably have a pretty good intelligence service." He said the Israelis had told him that the "total changes proposed set back the program by 24 days."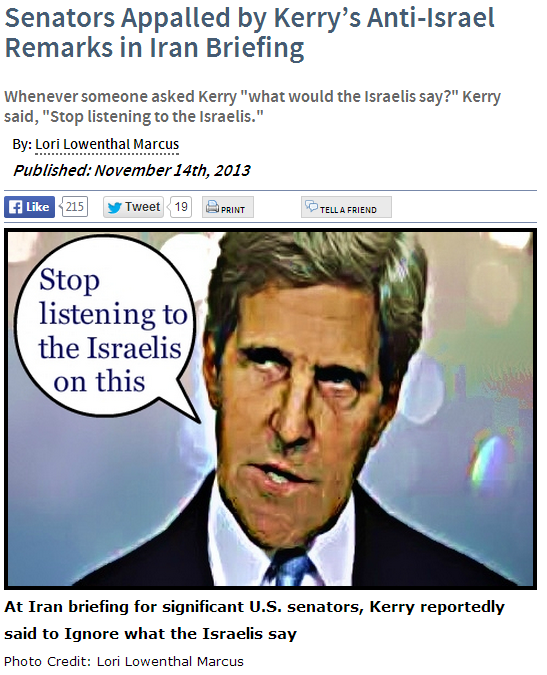 In what was described as a "purely emotional" appeal that did not reveal the necessary specificity to assuage lawmakers' concerns about a deceptive Iran on the brink of acquiring the ability to produce nuclear weapons, U.S. Secretary of State John Kerry met with members of the U.S. Senate banking committee on Wednesday afternoon, Nov. 13.
Kerry remained adamant that if congress ups the sanctions, it will push away Iranians from the negotiating table.  And many members of congress seemed to be just as adamant that de-fanging sanctions at this stage of negotiations, when the Iranians remain unwilling to make major concessions, will mean any deal will be at great cost to the west and have little substantive effect on Iran's nuclear abilities.
"Our hope is that no new sanctions would be put in place for the simple reason that, if they are, it could be viewed as bad faith by the people we are negotiating with," Kerry said before entering a closed-door briefing with members of the Senate Banking, Housing and Urban Affairs Committee, according to CNN.
"It could destroy the ability to be able to get agreement," he added, "and it could actually wind up setting us back in dialogue that's taken 30 years to achieve."