Yes he has, and that has been his intention all along.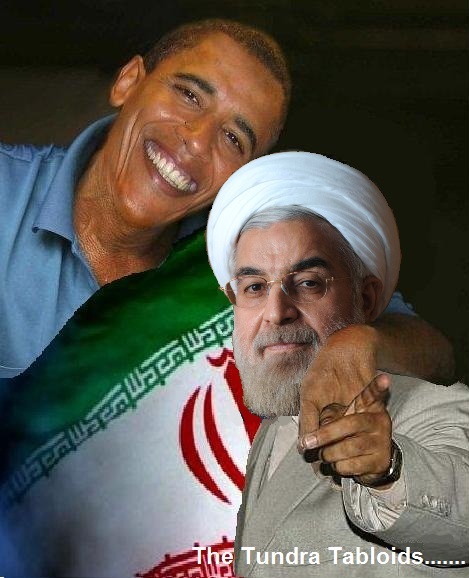 Did Obama and the West Just Capitulate to Iran?
By Benjamin Weinthal
November 7, 2013 4:37 PM
The Islamic Republic of Iran has laid a foundation to impose its will on the U.S. and continue its illicit nuclear-weapons program. The elements of a negotiated agreement outlined today in Geneva show the Obama administration engaging in concessionary bargaining with a rogue regime.
Abbas Araqchi, Iran's deputy foreign minister, declared the U.S. and its partners "accepted the framework of Iran's proposal," the components of which entail sanctions relief in exchange for Iran's suspension of some elements of its nuclear program.
There is no sign that Iran is willing to permanently stop its uranium enrichment, close its Arak and Fordo nuclear facilities, and ship its already 3.5 percent–enriched uranium outside of the country.
Moreover, there is no definitive method of verification to ensure that Iran's clerical regime — a notoriously deceptive group — will comply with an agreement (Remember the North Korean debacle.)
In choosing to grant Iran concessions, the U.S. ignores that it has crucial economic leverage to dismantle Iran's nuclear program. Bloomberg recently reported that "Iran's economy will contract 1.5 percent this year after shrinking 1.9 percent in 2012," while Trevor Houser, an economics expert, says, "Right now, Iran needs to sell its oil far more than the rest of the world needs to buy it."