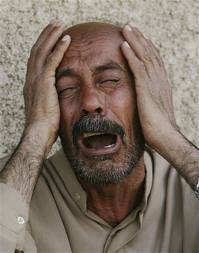 It's why I call the Muslim festival: Ramadamadingdongboom.
Wave of bombings in Iraq during holiday kills 69
AP5:08 p.m. EDT August 10, 2013
This year's Ramadan was the most violent since 2007, with 671 people killed.
BAGHDAD — A wave of car bombings targeting those celebrating the end of Ramadan across Iraq killed 69 people Saturday, a bloody reminder of the inability of Iraqi authorities to stop violence threatening to spiral out of control.
Violence has been on the rise across Iraq since a deadly crackdown by government forces on a Sunni protest camp in April, and attacks against civilians and security forces notably spiked during Ramadan. The surge of attacks has sparked fears that the country could see a new round of widespread sectarian bloodshed similar to that which brought the country to the edge of civil war in 2006 and 2007.
But wait, the death toll rises!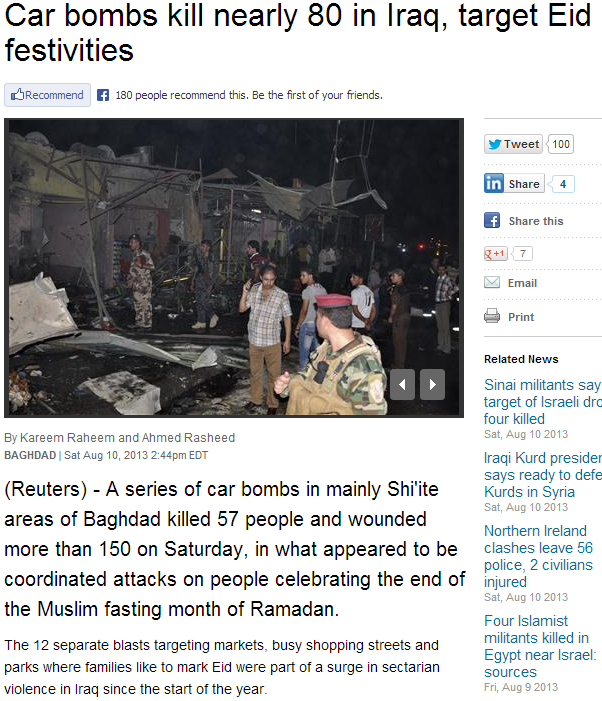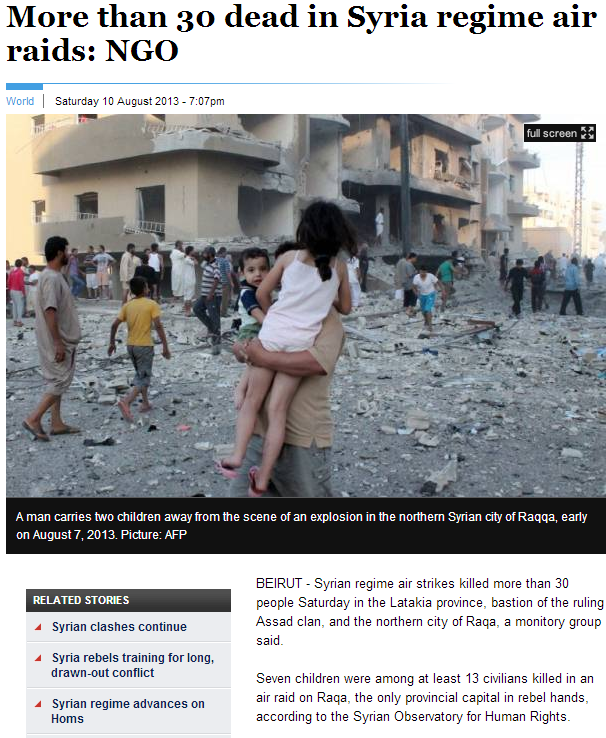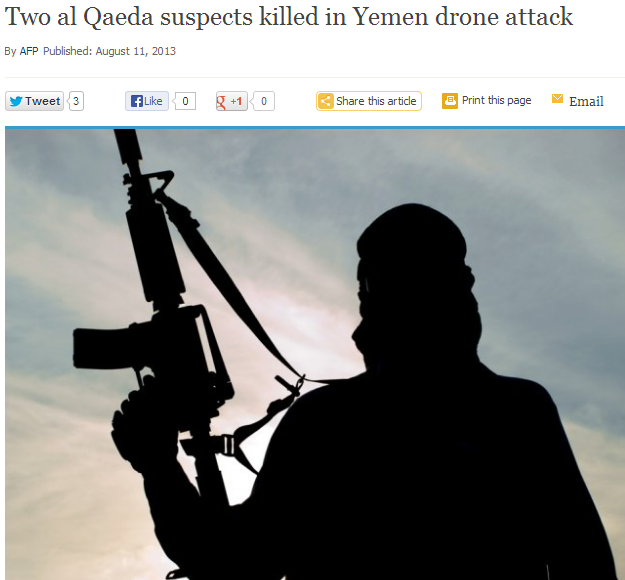 ADEN: A drone strike on Yemen, the ninth since the end of July, has killed two suspected al Qaeda members, a local official said on Saturday.
Friday's attack in the southern province of Lahij targeted a car, wounding two other people while one person escaped unharmed, the official said on condition of anonymity.