You mean he wants to dissolve the Muslim Brotherhood and renounce Islam?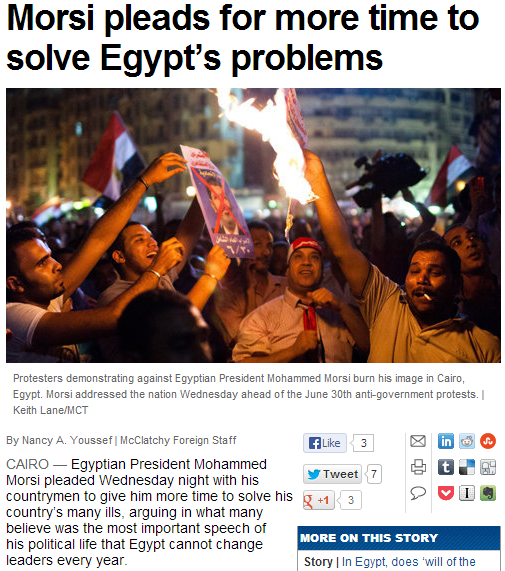 Morsi's televised address, which lasted more than two and a half hours and did not end until after midnight, came on a day when building tensions were obvious ahead of the first anniversary Sunday of his inauguration. Motorists waited for hours to buy gasoline in lines that stretched for miles, tanks took up positions on Cairo street corners, and residents nationwide braced for what they fear will be prolonged civil unrest as Morsi supporters and opponents plan for competing demonstrations.
"All I ask is for you to listen, discuss, put the nation's interest above anything else," Morsi said in a speech that opened with verses from the Quran, well wishes to Muslims for the upcoming holy month of Ramadan and gratitude to those who lost their lives during the 2011 uprising that ended the three-decade rule of Hosni Mubarak.