Can we have a military coup please?
The Islamonazi won't be satisfied until all are crushed underneath his jackboot heel, they, (protesters against Islamization) stand in his way of bringing Turkey full circle, from a secular democracy to an Islamic state.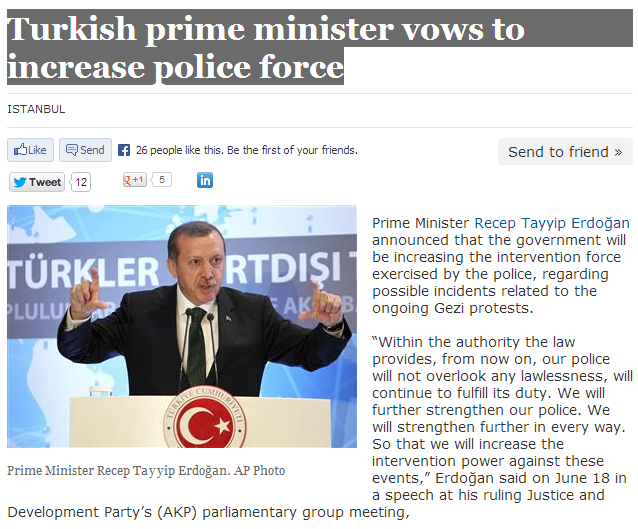 Regarding the widespread criticism of the police's vast use of tear gas, Erdoğan responded, "It is their most inherent right, they will. You will see that in the EU acquis communautaire. When you do not obey, the police use this authority."
Erdoğan took a step further in siding with the police. "What did they do? Did they shoot bullets? Use bullets? No," adding that the accusations of police violence were unfounded.