Sen.Marco Rubio…..what in the hell are you thinking…..?
Any GOP'er who thinks that by approving amnesty for millions of Hispanics it will lead to their tapping their numbers come election time, are only kidding themselves. They'll vote in droves like they always have done, for the party that promises stuff.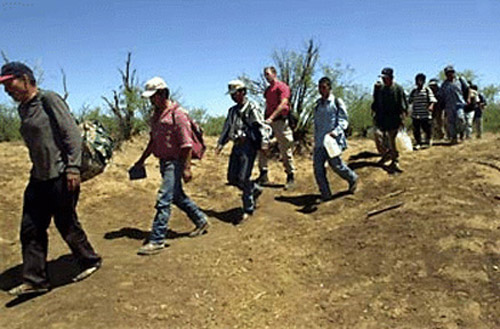 Senate rejects border fence
Senators on Tuesday rejected building the 700 miles of double-tier border fencing Congress authorized just seven years ago, with a majority of the Senate saying they didn't want to delay granting illegal immigrants legal status while the fence was being built.
The 54-39 vote to reject the fence shows the core of the immigration deal is holding. The vote broke mostly along party lines, though five Republicans, including Sen. Marco Rubio and the rest of the bill's authors, voted against the fence, and two Democrats voted for it.