Kind of like Barack Obama anointing his pal Bill Ayers to the governorship of Illinois.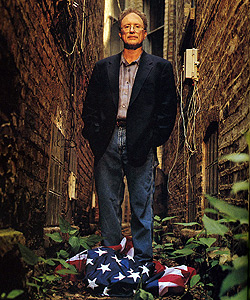 Egypt: Morsi's new governors increase tensions w.opposition
Seven from Brotherhood, one ex Gamaa Islamiya appointed
17 JUNE, 17:27
(ANSAmed) – CAIRO, JUNE 17 – Egyptian President Mohammed Morsi on Sunday appointed 17 new provincial governors, including seven members of his Muslim Brotherhood.
He also appointed Adel Assad el-Khayat, a member of the political arm of ex-Islamic militant group Gamaa Islamiya, which fought an insurgency war against deposed president Hosni Mubarak. In 1997, Gamaa Islamiya claimed responsibility for what became known as the Luxor massacre: in the ancient southern city of Luxor, a main tourist site, 58 tourists and four Egyptians were killed. Tourist companies have called a strike tomorrow to protest the appointment of el-Khayat, who has been arrested several times for his political leanings, according to tourist guide union leader Wael Ibrahim.
Another six army generals and police officers have been appointed to areas of unrest such as Port Said and Ismailia, where violent clashes took place at the beginning of the year. The seven Brotherhood appointments are "a challenge to the people" and a sign Morsi is stepping up confrontation ahead of the one-year anniversary of his presidency on June 30, according to opposition front spokesperson Khaled Daoud. "Instead of sending signals of detente, the Brotherhood adds fuel to the fire.
More here. Via TROP