Not to worry, he says he's not 'bloodthirsty nor an extremist'.
Jordanian newspaper: "Let's kill the Jews everywhere"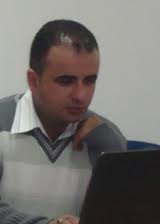 This article, by Dr. Muhammad Qasem Batayena writing in Jordanian newspaper Assawsana. is the worst one I have ever read. And that's saying something.
Batayena is apparently a Ba'athist, and in other articles he writes of his support for the Assad regime and he refers to Saddam Hussein as a "martyr." Even so, as you will see, he will happily use Koranic references as well.
The title of the piece is "Let's Kill the Jews Everywhere."