Islamization will continue………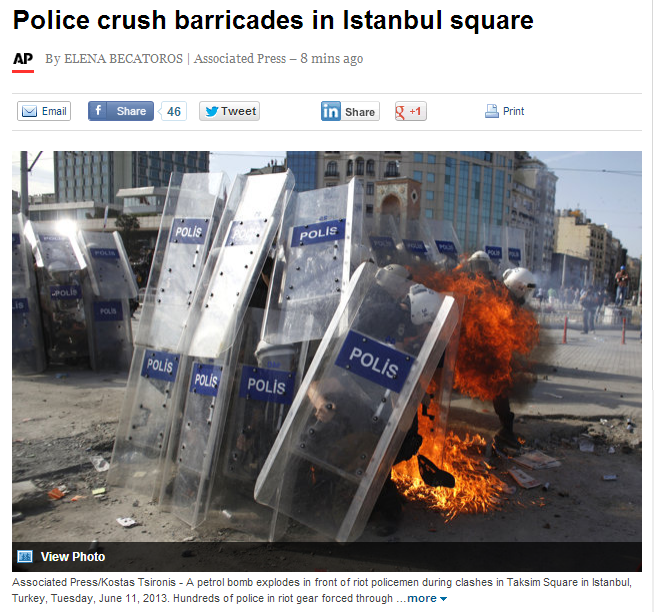 ISTANBUL (AP) — Hundreds of riot police overran improvised barricades at Istanbul's Taksim Square on Tuesday, firing tear gas, rubber bullets and water cannon in running battles with protesterswho have been occupying the area for more than a week.
The police raid, which came on the 12th day of nationwide protests, sparked clashes with groups of protesters well into the afternoon. Many other protesters fled into the adjacent Gezi Park, where hundreds have been camping out to stop developers from cutting down trees in the park.
As police moved in, bulldozers began demolishing the barricades and the makeshift shelters.
A peaceful demonstration against the park's redevelopment has morphed into a test of Prime Minister Recep Tayyip Erdogan' authority and a rejection of what some see as his autocratic ways.
Erdogan, however, made it more than clear Tuesday that he had come to the end of his patience with the protesters, whom he accused of sullying Turkey's image abroad.