When it comes to irrational anti-Israel vitriol and general activist scumbaggery, these two are soul-mates from hell.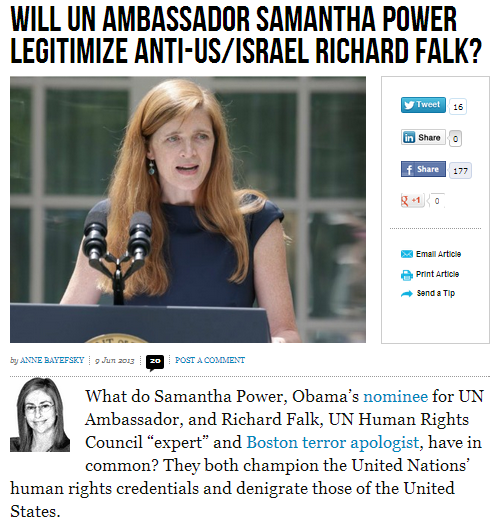 On Monday in Geneva at the Human Rights Council, Falk will provide a demonstration. Courtesy of the UN's top human rights body – a body which the Obama administration joined and strongly supports – Falk will be welcomed to the podium to condemn Israel and throw potshots at the United States.
The event will be an "interactive dialogue" with states and non-governmental organizations on Falk's recently-released report and activities over the past year. Interventions are strictly time-limited but public. Falk will be given the last word.
Falk will deliver a report "on the situation of human rights in the Palestinian territories" with his trademark style of anti-Semitism. And that is precisely why the Council chose Falk for the job of UN special rapporteur on Israel. His formal job description is "to investigate" what was already decided to be "Israel's violations…" And only Israel's.  There is no UN human rights investigator of Palestinian violations.
On June 6, Falk issued a UN press release presaging his remarks. Together with his new report, the themes are clear.
Falk is against Palestinian-Israeli negotiations. He is skeptical of the value of direct negotiations and calls the idea a "mockery." Instead, he feels the terrorist's pain and prefers to expound on Palestinian "resistance."