Should be shuffled off to GITMO to join his hunger striking pals.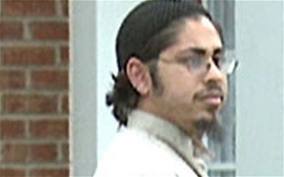 London Web Designer 'Is Al-Qaida Propaganda Expert'
A London web designer faces life imprisonment in the US on charges that he provided propaganda and technical expertise to al-Qaida and met terrorist operatives in Yemen.
Minh Quang Pham, 29, is accused of helping produce the group's online English-language "magazine" Inspire, which has featured instructions on how to manufacture explosives and is thought to have been used by terrorist suspects in Britain and the US.
Using the pseudonym Mohammed Amin, Pham is said to have pledged an oath of allegiance to al-Qaida in the Arabian Peninsula, and received military-style training from the group after travelling to Yemen in December 2010.
Pham is a British national of Vietnamese origin, who converted to Islam are moving to the UK as a child. In September 2010, he set up a company designing websites and leaflets which was registered to his home in New Cross, South London, where he has lived since 2005.