An Englishman tell the TT that:
I'm inclined to believe it was fraud as the center looked run down and how nice to be able to blame those racist islamophobes too.
Yep, most likely they burned it themselves and then blame the EDL
Tommy Robinson interviewed:
Appearing to suggest that Muslims may have torched the community centre, he wrote: 'There were 26 fire bombings in Luton with graffiti saying EDL? Guess who was arrested for it? Muslims! Sorry if I'm sceptical'.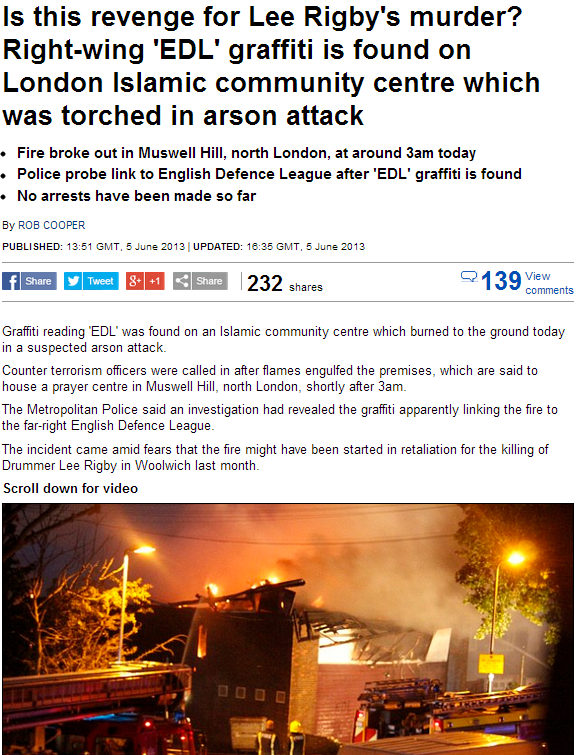 Six fire engines and around 35 firefighters tackled the blaze which started in the early hours of today.
English Defence League leader Tommy Robinson this afternoon said he was 'sceptical' about whether the EDL were involved – but he has not yet condemned the attack.