May their inner mohamed be with them all, causing each side to deplete the other's ranks.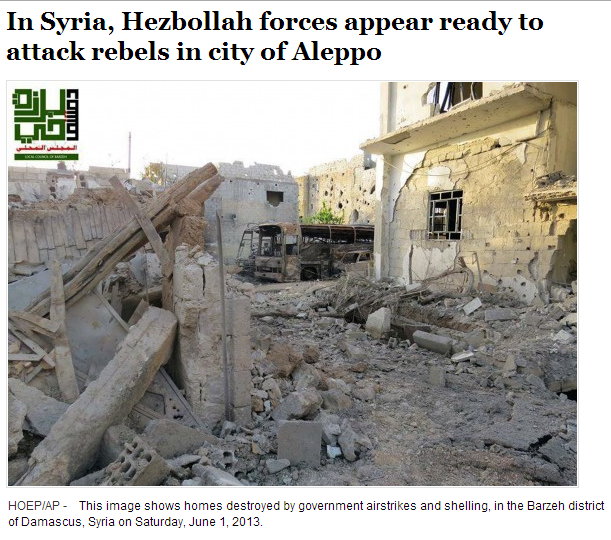 By Loveday Morris, Published: June 2 E-mail the writer
BEIRUT — Thousands of Lebanese Hezbollah militants were massed around the northern Syrian city of Aleppo on Sunday, according to rebels and a senior commander in the Lebanese Shiite movement, broadening Hezbollah's backing of President Bashar al-Assad's forces and stoking fears of an imminent assault on the city.
The commander, who spoke on the condition of anonymity because he is not authorized to talk to the media, said there were about 2,000 Hezbollah fighters in Aleppo province, largely stationed in Shiite towns north of the city. The rebel Free Syrian Army said Hezbollah forces had gathered in a suburb of the city Sunday and appeared to be preparing for an attack.