Pathetic.
Somebody just recently said, why is it that they are more interested in what someone says outside of a mosque, then what is being said within them?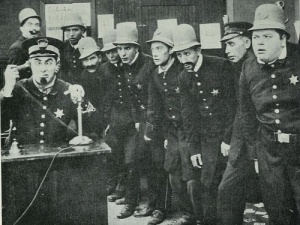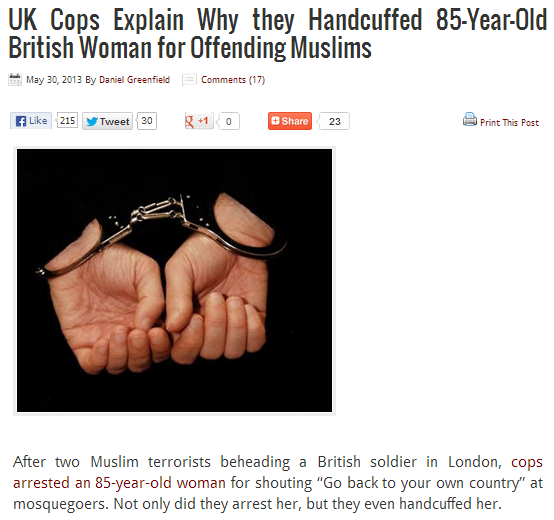 The wording of the original story , "the pensioner was handcuffed and taken away in a van by officers attending the Canterbury Street mosque for Friday prayers" appeared to suggest that the officers arresting her were Muslims, which explains their abusive reaction to a British citizen exercising her rights.
Now the police division has responded to criticism of their outrageous behavior with a defensive email, stating, "I am disappointed to read your views of the police response to the tragic event in Woolwich… our officers are trained to respond to any incident they are called to and regularly put themselves at risk to protect the public and keep the peace."
Yes, one can only imagine the risks that the Muslim thugs in uniform experienced when dealing with the brutal violence that can only be unleashed by an 85-year-old woman. Considering that she was both a woman and an infidel, they probably had to spend a few hours on ritual washing before they could go back to praying to Allah to destroy the UK.