As I have said before, not all cultures are equal.
No analyst to date has been able to adequately answer this:
"How can a fundamentalist Islamic terrorist organization whose own existence is both based and predicated upon the destruction of Israel, in fact, recognize both Israel and make real peace with it, in which by doing so will remove the credibility and motivation behind the movement's continued existence."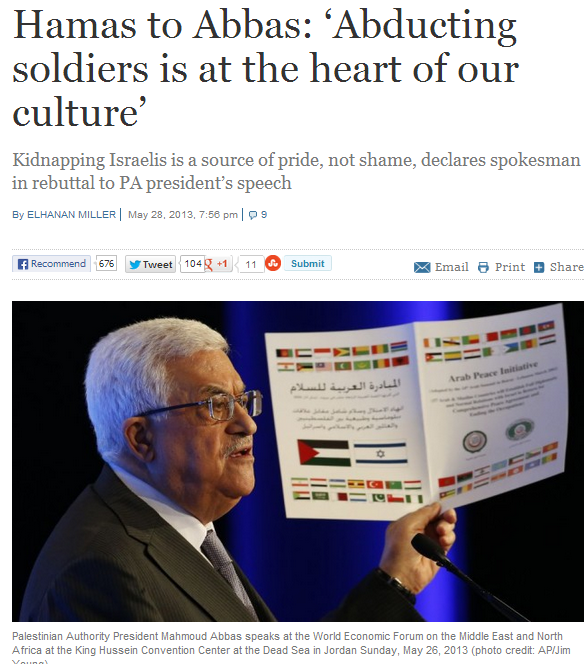 The kidnapping of IDF soldiers is at the heart of Palestinian culture, a military Hamas spokesman said on Tuesday, responding to a speech by Palestinian Authority President Mahmoud Abbas in which Abbas called such abductions alien to Palestinian norms.
"Those who refuse to abduct Zionist soldiers renounce the pain and suffering of thousands of prisoners yearning for freedom," wrote Abu-Ubaida, a spokesman for the Izz ad-Din Al-Qassam Brigades, on his Facebook page, negating the words used by Abbas in his speech.
More here. H/T: Vlad