No surprise whatsoever.
Choudary refuses to condemn the evil deeds of the terrorist.
From the TT's comments, Jacob: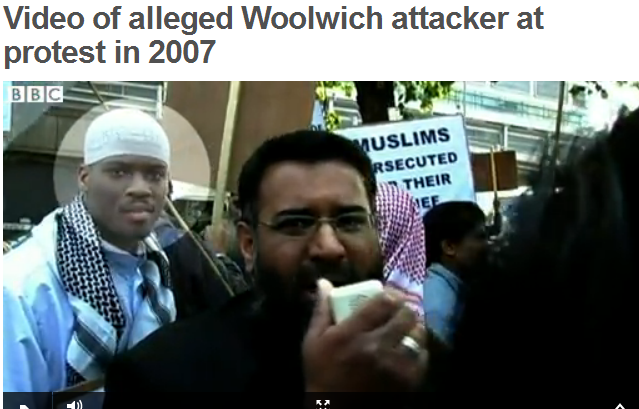 Toronto Sun columnist Tarek Fatah posted a picture of the London jihadi attacker alongside preacher Anjem Chaudry captured from the BBC. One of those freak chance encounters that happens sometimes, I presume – Because surely this man can't be an old chum of such a stand-up citizen as Anjem Chaudry?
BBC video of it here from a 2007 demonstration.