The best of the best slaughtered by the worst of the worst.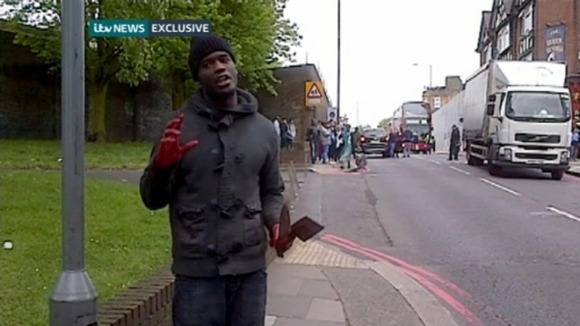 Via Alexis Worlock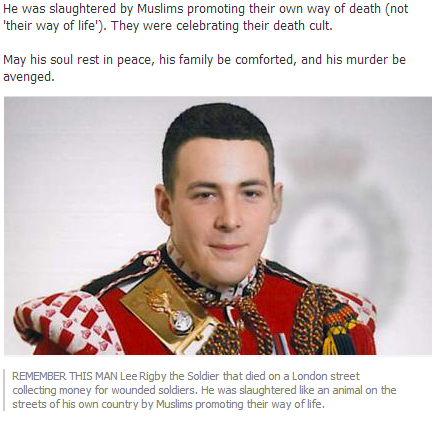 "Today, in the city I live in, two men shouting "Allahu akbar" (God is great) butchered a serving British soldier in the street, just 200 yards from the Royal Artillery Barracks at Woolwich, in southeast London. The soldier, reported as having been in his 20s, was wearing the t-shirt of "Help for Heroes," a charity that raises money for the rehabilitation of wounded British soldiers.
BREAKING NEWS Soldier murdered in Woolwich named as Drummer Lee Rigby of Royal Regiment of Fusiliers
THE soldier murdered in Woolwich has been named as drummer Lee Rigby of 2nd Battalion Royal Regiment of Fusiliers.
He was 25-years-old and had served in Afghanistan. He was the father of a two-year-old son, Jack.
He is remembered as someone "who was full of life and hugely helpful to others in his company".
Separated from his wife, he lives in the Manchester area.
A lone brave woman confronts the jihadi