This whole administration stinks to the high heavens.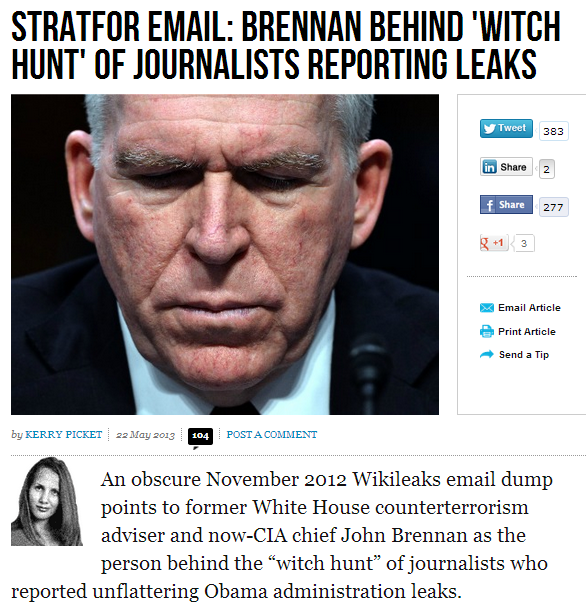 A little over a week after President Barack Obama's reelection, Wikileaks released an email dump of global intelligence files from the private intelligence company Stratfor. One particular email, dated September 21, 2010 discussed President Obama's "Leak Investigations."
The Massachusetts ACLU tweeted out a link that referenced the email and the president's "war on whistleblowers" on November 15, 2012. The tweet only received two re-tweets after sitting online for seven months. Stratfor's VP for Intelligence, Fred Burton, declined to comment for this story.