Obama's policies have all been a disaster. That's the lesson learned in elevating a back bench radical junior senator -whose only contribution to society was street agitation- to the highest office in the land, twice.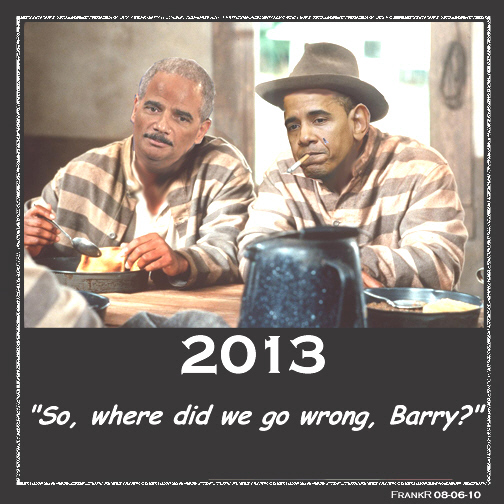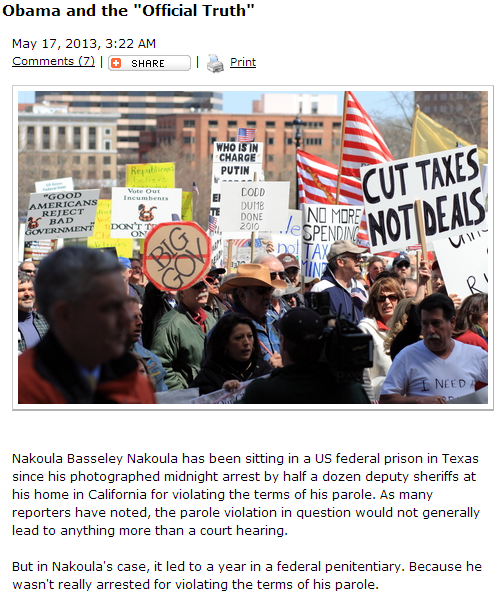 Nakoula was arrested for producing an anti- Islam film that the Obama administration was falsely blaming for the al-Qaida assault on the US Consulate in Benghazi and the brutal murder of US ambassador Chris Stevens and three other Americans on September 11, 2012. Obama and his associates falsely blamed Nakoula's film – and scapegoated Nakoula – for inciting the al-Qaida attack in Benghazi because they needed a fall guy to pin their cover-up of the actual circumstances of the premeditated, eminently foreseeable attack, which took place at the height of the presidential election campaign.
With the flood of scandals now inundating the White House, many are wondering if there is a connection between the cover-up of Benghazi, the IRS's prejudicial treatment of non-leftist nonprofit organizations and political donors, the Environmental Protection Agency's prejudicial treatment of non-liberal organizations, and the Justice Department's subpoenaing of phone records of up to a hundred reporters and editors from the Associated Press.
On the surface, they seem like unrelated events.
But they are not. They expose the modus operandi of the Obama administration: To establish an "official truth" about all issues and events, and use the powers of the federal government to punish all those who question or expose the fraudulence of that "official truth."
From the outset of Obama's tenure in office, his signature foreign policy has been his strategy of appeasing jihadist groups and regimes like the Muslim Brotherhood and Iran at the expense of US allies, including Israel, the Egyptian military, and longtime leaders like Hosni Mubarak in Egypt and Ali Abdullah Saleh of Yemen.