Muslims desecrate and murder each other with amazing ease.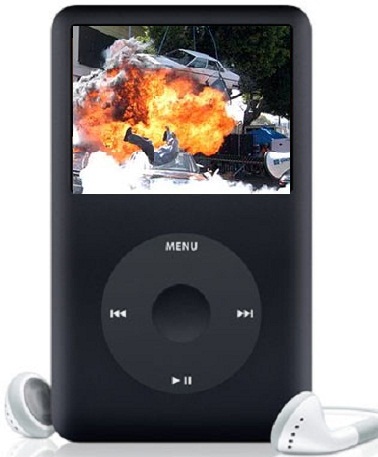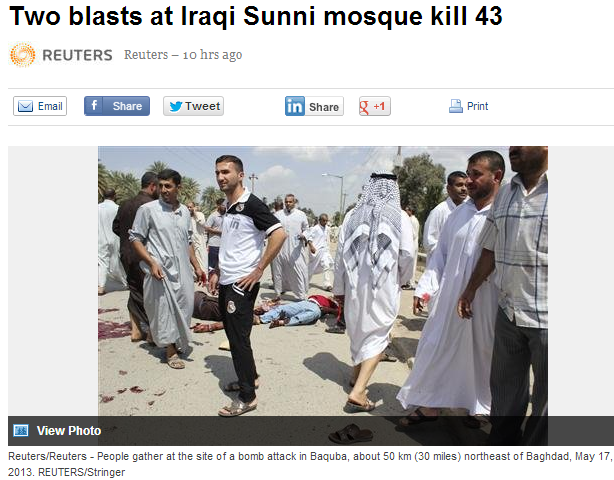 BAQUBA, Iraq (Reuters) – Two bombs exploded outside a Sunni Muslim mosque in the Iraqi city ofBaquba as worshippers left Friday prayers, killing at least 43 people in one of the deadliest attacks in a month-long surge in sectarian violence.
Several other bombings claimed lives around the country – with 19 killed near a commercial complex in the west of Baghdad, as mounting violence intensified fears of a return to all-out civil conflict.
Attacks on Sunni and Shi'ite mosques, security forces and tribal leaders have mounted since troops raided a Sunni protest camp near Kirkuk a month ago.
The increasingly sectarian civil war in neighboring Syria is emboldening Iraqi Sunni insurgents and straining relations between the two Muslim groups in Iraq, where tensions are at their worst since U.S. troops pulled out at the end of 2011.
On Friday, one bomb exploded outside the mosque in Baquba, about 50 km (30 miles) northeast of Baghdad, and a second explosion tore into crowds of people rushing to help victims of the first attack, police said.
Local television showed images of bodies, pools of blood and the victims' scattered shoes.
"I was about 30 meters from the first explosion. When the first exploded, I ran to help them, and the second one went off. I saw bodies flying and I had shrapnel in my neck," said Hashim Munjiz, a college student.