Meanwhile, under the watchful eye of Debbie Schlussel in Michigan: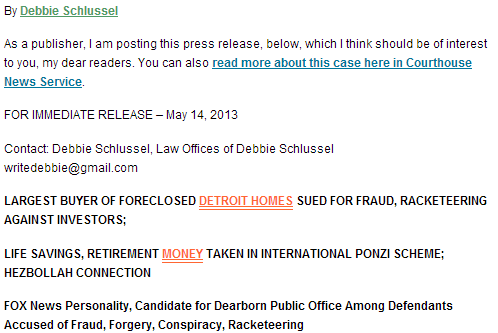 The jihadi stink pile gets bigger and stinkier……..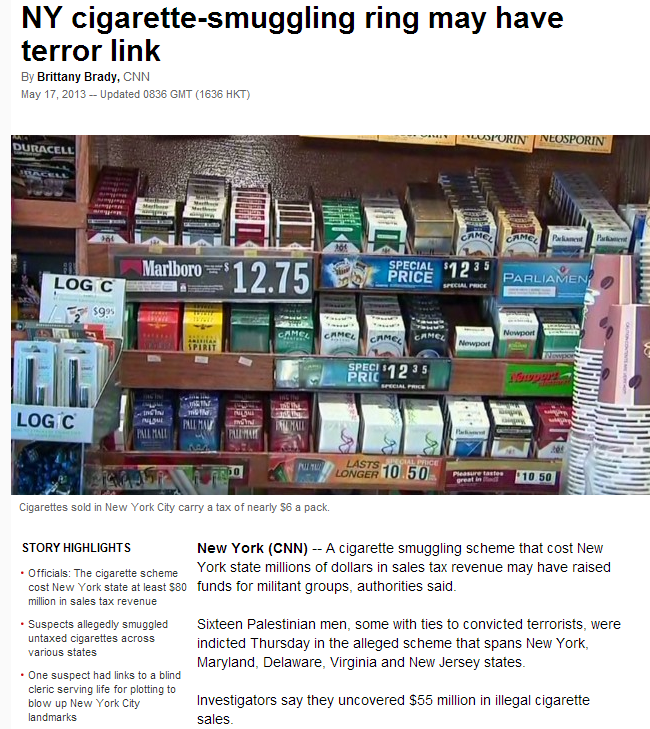 Although it is unclear where the illicit proceeds ended up, similar schemes have funded organizations such as Hamas and Hezbollah, according to Ray Kelly, commissioner of the New York Police Department.
"This case started because we were being vigilant about terrorism," Kelly said in a statement. "We discovered that individuals who were on our radar for links to known terrorists were engaged in a massive raid on the New York Treasury in the form of cigarette tax avoidance."
One of the suspects had financial ties to Omar Abdel-Rahman, the blind cleric serving a life sentence for a conspiracy to blow up New York City landmarks.