Delusional moonbats.
Remember, Malmö was the hot spot of antisemitism in the 30's and 40's during the past century. Now it's teeming with antisemites once again while they trumpet their faux humanitarianism. look here, we have 3rd world types living among us! But they hate Jews and a free liberal society.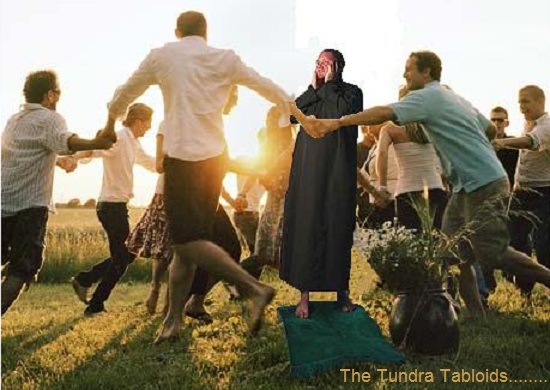 H/T: Dennis Mitzner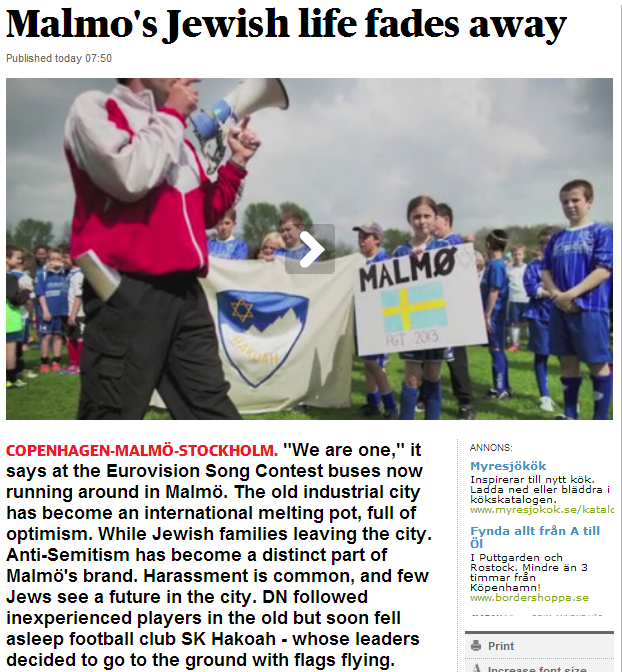 Fifteen children from Malmö and Lund between the ages of six and twelve marching out on the grass on Gladsaxe Idrætspark in Copenhagen.
Children carrying a large white cardboard sign: "Malmo" it says. And a Star of David next to it.
All winter they have been practicing. Now they are finally here in the Danish spring sunshine in their blue game jerseys with "Sportjohan" on his stomach and SK Hakoahs club badge on the chest.
– We will lose with 10-0, Malmö has warned parents in the cars on the road over the Öresund Bridge.
– The teams from Stockholm and Gothenburg can pick and choose – we must type to all Jewish children's, boys and girls.
– Furthermore, we must borrow two players from Copenhagen to get the team together.
But it does not matter now, as the applause from hundreds of spectators from Finland, Norway, Denmark and Sweden overwhelms the kids like a warm summer rain.
Malmo players' faces bursting into happy smiles.
There, eleven year old Jacob Lecerof, who scored a consolation goal in the match against Gothenburg just now, it was really nice too.
There is seven year old Mendel Kesselman, the rabbi's son, with fringes hanging from his shorts and gasping under the cap.
And there goes the eleven-year-old Shimon Faingersh, who was so excited about the case against Gothenburg that he gave team mate Jacob a blow kiss on the cheek.
They're from Malmö and they are in Pierre Gilde Game Tournament – the largest Jewish sporting events.
When the tournament was held in Helsinki last year Malmo's Jewish club SK Hakoah failed to scrape up any team. It felt wrong, remember coach David Lecerof.
Malmo's Jewish life is shrinking rapidly. The congregation had 2,000 members in the 70's. Ten years ago, it topped 1, 000. Today, only about 500 are left.
Many leave the city, moving to Stockholm or abroad.