Reminds me of the lynching of two Israeli soldiers who strayed into the wrong part of Ramallah, the Frankenstinians tore them limb from limb and paraded around with their entrails (pictured below). I wouldn't surprise me in the least to hear that they nibbled on them as well.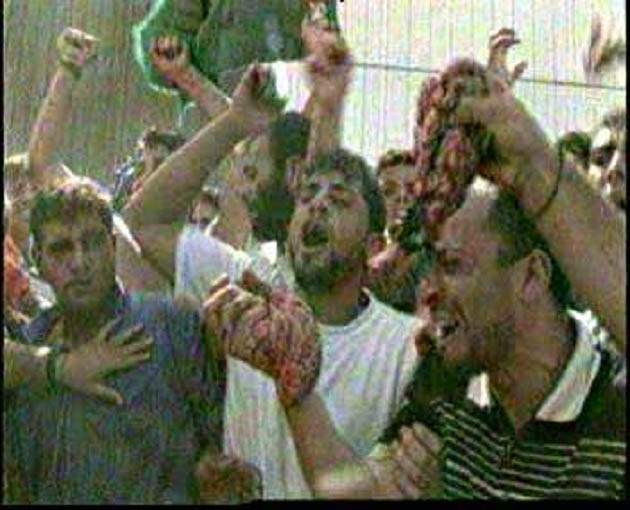 HRW: Syrian rebel bites heart of dead soldier
By REUTERS Via: JPost
05/13/2013 15:33
BEIRUT – A video of a Syrian rebel commander cutting the heart out of a soldier and biting into is emblematic of a civil war that has rapidly descended into sectarian hatred and revenge killings, Human Rights Watch said on Monday.
The New York-based group said an amateur video posted on the Internet on Sunday shows Abu Sakkar, a founder of the rebel Farouq Brigade who is well known to journalists as an insurgent from Homs, cutting into the torso of a dead soldier.
The video has caused outrage among both supporters of President Bashar Assad and opposition figures.
"I swear to God we will eat your hearts and your livers, you soldiers of Bashar the dog," the man says to off screen cheers of his comrades shouting "Allahu akbar (God is great)".